Despite the titles and cups, Manchester United team selections often sparked heated debates during Sir Alex Ferguson's era. He loved to tinker and it was occasionally to the team's detriment, be it omitting Mark Hughes on the final day of the 1994-95 season, the tombola policy adopted in the first few months of the 2001-02 season, starting Ryan Giggs in the 2009 Champions League final or that line-up at Manchester City in 2012.
Little has changed under the cautious David Moyes. Antonio Valencia and Ashley Young are immovable objects Nani and Shinji Kagawa cannot inexplicably get past in the pecking order and Fabio da Silva, a right-back who started a Champions League final, has seen two centre-backs start ahead of him in his favoured position.
One man whose name barely cropped up in the derby post-mortem was Javier Hernández. The Mexican's Confederations Cup participation dashed any hopes of anything resembling a pre-season and further international duty in the Tricolor's World Cup qualifying defeats this month has further disrupted his club commitments.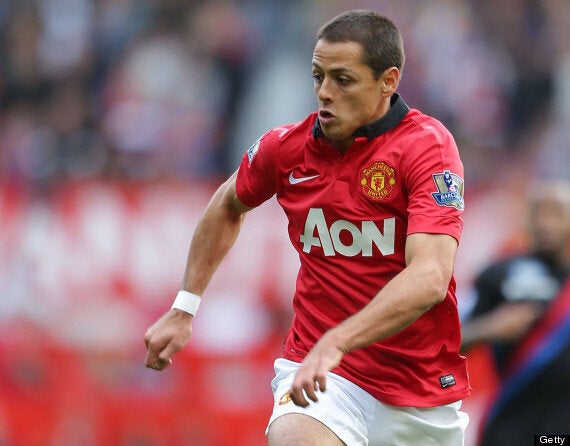 Hernández is yet to start for United this season
He has made three substitute appearances so far this term and, along with Nani, was one of two players to carve out United's outstanding openings during their unimaginative loss at Liverpool.
And yet at City he was overlooked in favour of a striker who scored 16 goals less than him last season. Hernández's play outside the box is limited but he is unlikely to do a passable impression of Bambi on ice, as Danny Welbeck did on two presentable occasions at Eastlands, when bearing down on goal.
While that might be a disingenuous summary of Welbeck's display, he started as United's No.9 in place of Robin van Persie, rather than as a supporting striker or on the wing. Hernández is a far superior option to the England striker in this role, as his goal record proves. Hernández impressed at Anfield
All 50 of the striker's goals have come inside the 18-yard area, which is an indication of the predatory streak he boasts and which Welbeck covets. Tottenham had a bid rejected for him in the summer and whatever shortcomings he possesses outside the box Hernández is one of the most potent finishers inside it.
Welbeck's lack of composure for a striker is alarming but he is also the clichéd confidence player. Any rhythm generated after his impressive double at Swansea on the opening was halted when Moyes switched him to the wing for Chelsea's visit a week later, and his performances have steadily regressed since.
Hernández should make his first start this term against Liverpool on Wednesday night. With Robin van Persie not guaranteed to return for the weekend fixture against West Brom, Liverpool's arrival, coming after the derby debacle, is as well-timed as one of Hernández's front post darts.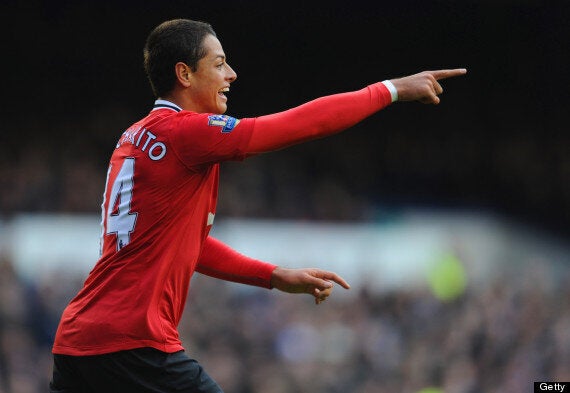 Hernández scored in two 1-0 wins against Moyes' Everton in 2011
Moyes said on Tuesday, "I'm still getting to know my players," which are not words of encouragement following a soporific draw against Chelsea and losses at Liverpool and City. He should already know enough about Hernández, who scored two winners versus his Everton side.
Related