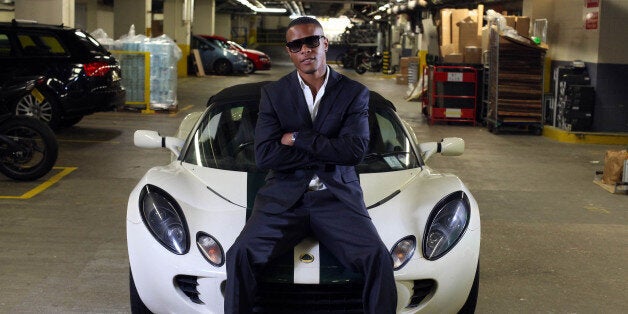 "I'm far from any perception of me that you have, I'm not that guy," the early noughties heartthrob tells The Huffington Post UK.
The mere mention of his name would send teenage hormones into overdrive when So Solid were at the top of the charts with the likes of '21 Seconds' and 'They Don't Know', but Romeo reckons that's all "changed drastically". Although the South London rapper, who is now 32, still admits: "I do get a little bit of attention."
"For me I find it quite heartwarming. It's good to have the support out there and I respect it and I respect women as well, so it's almost like a blessing," he adds.
Romeo and the So Solid Crew, including members Megaman, Lisa Mafia and Harvey, recently unveiled a new comeback single 'UK Hot Wid It' and are even returning to the MOBO Awards for the first time in 13 years.
While many early noughties groups have reformed this year thanks to ITV show 'The Big Reunion', Romeo says the Crew have always carried on making music - they just haven't necessarily released it.
Explaining why they've decided to push out a single and album all these years later, Romeo says: "It was more to give the public what they wanted. Because to be honest with you to get us all around the same stage at the same time has been very difficult to do. We're all grown now and have different agendas...
"Getting us all back together is a beautiful thing and for me like a dream come true. Hopefully it's for the best."
He also adds that they aren't even worried if they don't recreate the success of '21 Seconds' ever again. Explaining: "That's not our intentions."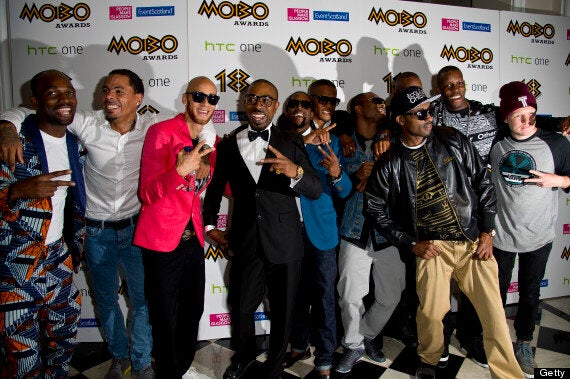 So Solid Crew back together
Aside from them growing up and him apparently getting less attention from the ladies, Romeo says there's been another change since the early noughties: "There's a lot more British artists around now.
"Back in the day there were a million Americans. I would like to see a lot more UK artists get recognition for the work they put in this year at the Mobos."
So Solid has also changed in size. In 1998 there were 19 initial members, then there were 30 and now Romeo refuses to tell us how many there are.
"I wouldn't say a million but there are a lot, there's more than there was before. We've got DJs, producers, MCs, make-up artists, clothing designers, it even goes back into the corporate realm.... I can't really put a number on it. I don't really want to put a number on it," he says.
Last year Romeo appeared on TV in 'Celebrity Big Brother', but really branching out into the small screen is his So Solid friend Ashley Walters - previously known in the crew as Asher D - who is now the lead actor in critically acclaimed Channel 4 drama, 'Top Boy'.
"He's been doing brilliantly. It's good to see how his acting career has evolved for the better and it shows young actors out there that you can make something of yourself… I think he's a great actor, I would stand up and argue with a person who disagrees," boasts an obviously proud Romeo.
Meanwhile, for loyal So Solid fans - who still know all the lyrics to '21 Seconds' - Romeo has redone his famous lines from the rap for price comparison site Confused.com, to promote the fact girl and boy racers can get an insurance quote in - you guessed it - 21 seconds. Check out the results below...
Popular in the Community