Amazon has made a fresh assault on the tablet market with a new range of super HD devices priced to beat Apple and Google at their own game - on price, and on screen resolution.
The new Kindle Fire HDX and a refreshed, cut-price Kindle HD were unveiled at a series of private press events on Tuesday.
The Kindle Fire HDX is the online retail giant's new flagship device, coming in two sizes - and with included technical support available at the touch of a button.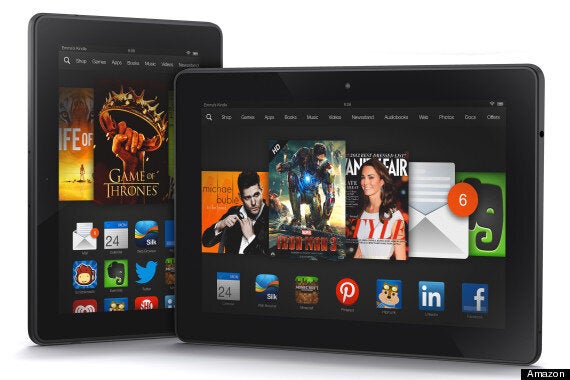 Above: The new Kindle Fire HDX
The HDX devices are powered by a brilliant 2.2GHz Snapdragon 800 processor, 2GB of RAM, a far improved Adreno 330 graphics processor and boast 11 hours of battery life.
The HDX also comes with a ground-breaking screen with 2560-1600 pixels (on the 8.9-inch model) and 1920 x 1200 pixels on the 7 inch. Both these displays have higher resolutions than the current-generation iPads - though Apple's updated tablet range isn't due until next month at the earliest.
Both the HDX tablets have front-facing cameras for video calling, dual rear speakers and Dolby Digital Plus audio, and the 8.9-inch has a rear-facing camera (8 megapixels) too.
The WiFi-only HDX will cost from $229 (7-inch) up to $379 (8.9-inch), will the 4G versions will cost $100 more each.
ENGADGET HANDS ON: -- "What the pictures didn't tell us, however, was just how light the 8.9-inch version is. Amazon describes it as "startlingly so." Thankfully, we managed to stifle a shriek when we picked it up, but at 13.2 ounces, the word "surprisingly" does factor into the equation. It's nearly seven ounces (34 percent, as Amazon likes to put it) lighter than its predecessor."
Meanwhile the Kindle Fire HD is thinner, lighter and cheaper than before, coming with a 1280 x 800 pixels display, a dual-core 1.5GHz processor and a price tag of just $139 - or about £90 in the UK (price TBA).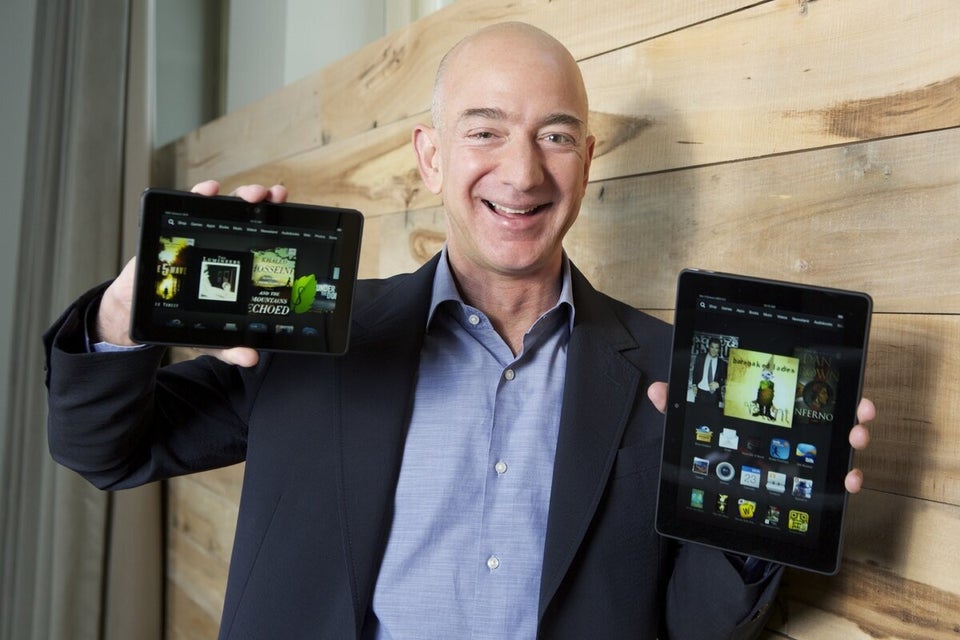 Kindle Fire HDX
All of the new tablets will run Amazon's skinned version of Android, the new Fire OS 3.0 "Mojito". The updated version adds new options for organising your digital content, improved reading options (including a battery-saving mode) and mprovements for developers aimed at getting more apps and games on the device.
Unfortunately current Kindle Fire users will not get the new updates - it said that the software was "available exclusively" for the new models.
There's currently no word on a UK release, on any of the new products - typically Amazon waits a few weeks or months to launch its tablet and E-reader products in the UK, so it's not clear if they'll be out before Christmas.
Popular in the Community