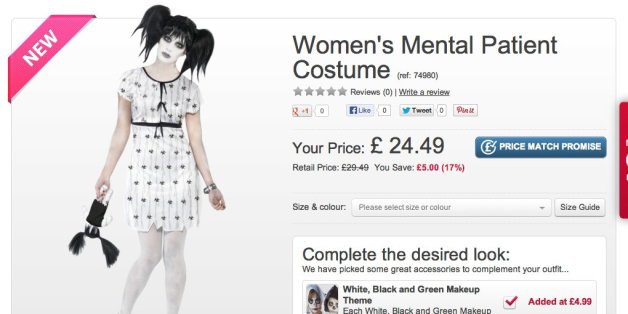 joke.co.uk
Asda has faced a furious backlash after it advertised a fancy dress outfit featuring someone covered in blood and brandishing a machete as a "mental patient fancy dress costume".
Following outrage on social media sites, including from one "stunned" mental health charity, the store offered "sincere apologies for the offence it has caused".
READ MORE:

#MentalPatient Campaign Aims To Reverse Stigma After Uproar Over Halloween Costumes
The Huffington Post UK investigated whether Asda were alone in their tasteless portrayal of mental health patients...