Not since Ron Atkinson was in charge at the start of the 1986-87 campaign has a United squad picture not featured Ferguson, who succeeded the Liverpudlian in November 1986.
The timing was good for Moyes, fresh from his first defeat of Liverpool as United boss after the weekend's derby debacle at City.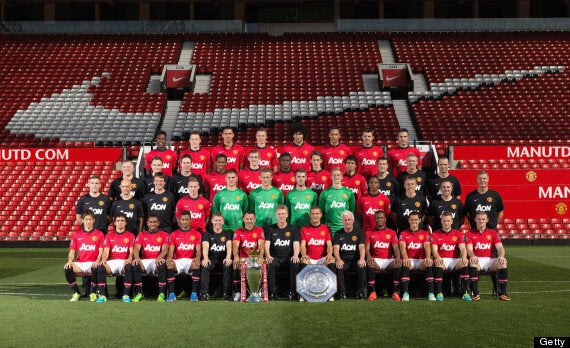 Moyes' first squad assembled together for an official photo on Thursday
The Premier League trophy was within touching distance for the Scot, who won the Community Shield in his first United game versus Wigan last month.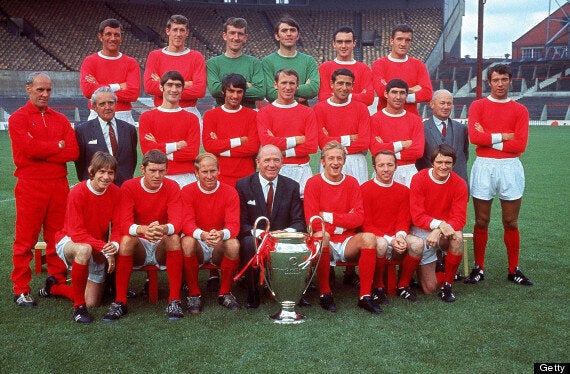 Sir Matt Busby's 1968 European Cup winners, looking resplendent
Few squad photocalls under Ferguson didn't feature a trophy, unlike the post-Sir Matt Busby era.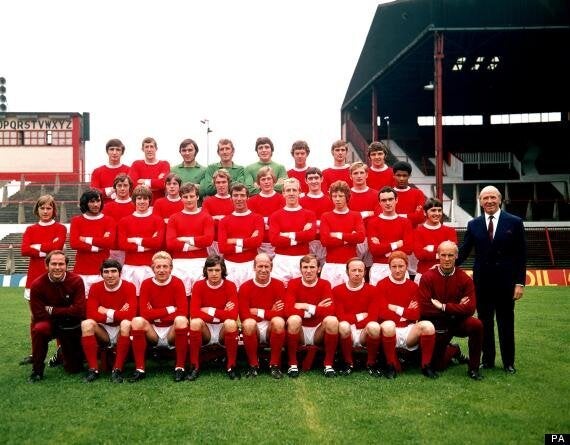 Busby lingers ominously for Wilf McGuinness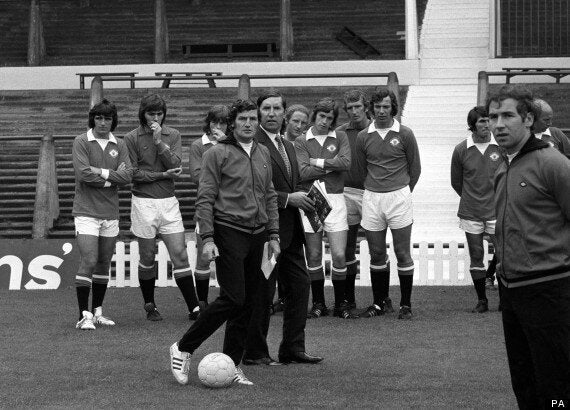 Frank O'Farrell lasted just 18 months at United and here he is in 1972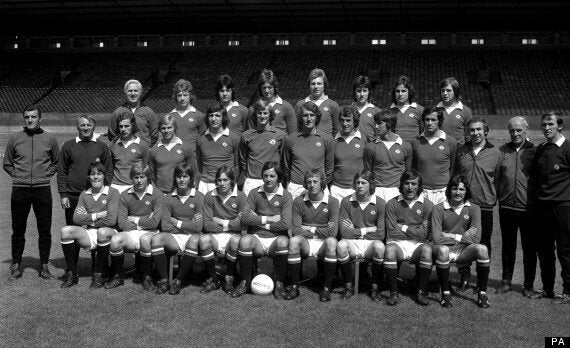 Docherty's squad, ready for the Second Division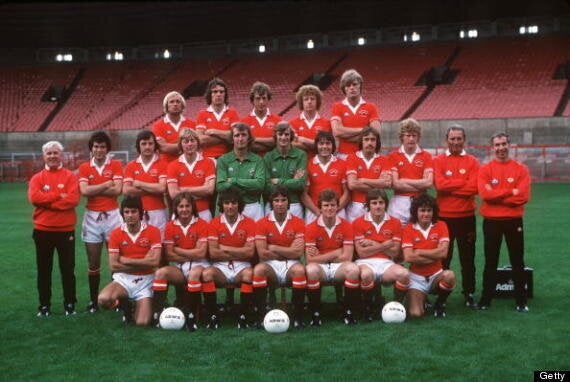 Dave Sexton's 1978-79 outfit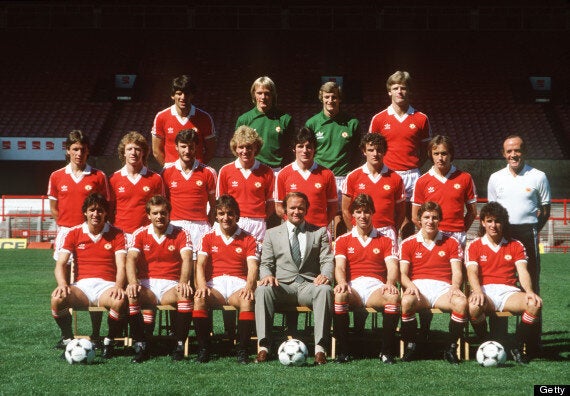 Big Ron Atkinson's 1981-82 side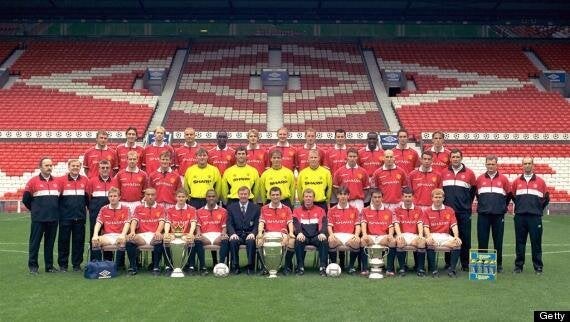 Fergie's 1999 treble winners
Popular in the Community