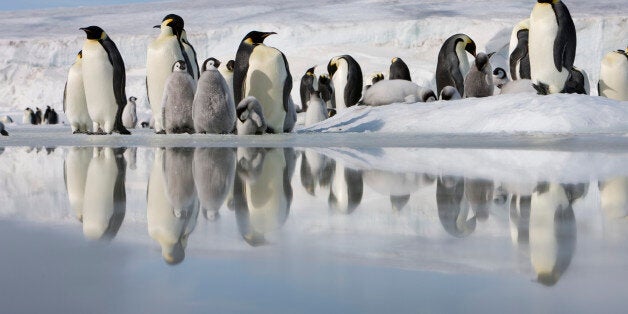 Scientists and government representatives have been meeting in Stockholm this week to finalise the first part of the Intergovernmental Panel on Climate Change's (IPCC) fifth assessment report.
The report by the world's foremost authority on the greenhouse effect is expected to show even greater certainty that human activity is causing the majority of the warming the planet has seen since the 1950s, up from a 90% certainty in the last IPCC study in 2007 to 95% in this assessment.
The warming is leading to large-scale changes in the ocean, in sea levels and ice sheets, glaciers and sea ice, the report - which draws on thousands of scientific papers to assess the evidence for climate change and its causes - is set to warn.
Leaked versions of the report also suggest warming has been particularly marked since the 1970s, with each of the last three decades significantly warmer than all the previous decades since 1850.
It is set to show ice sheets are losing mass, glaciers are shrinking globally, sea ice cover is shrinking in the Arctic and the permafrost is thawing in the northern hemisphere.
And it will contain updated figures on projected warming in the next century and sea level rise.
In the run-up to the publication of the IPCC report, questions have been raised about the slowdown in temperature rises in the past 15 years, with climate "sceptics" claiming it undermines the theory of climate change.
UK researchers have said a temporary slowdown in temperature rises is not unexpected, due to natural variation, and that heat going into the deep ocean may partly be the cause of lower rises in surface temperatures.
And a number of different indicators of climate change, as well as surface temperatures, provide evidence of the impact of greenhouse gases on the climate.
Questions have also been raised about the future of the IPCC, with critics claiming that major high-level assessments of climate change were no longer helpful for governments having to make political decisions about tackling global warming.