A Surrey mansion which used to be a holiday home of former Pakistani Prime Minister Benazir Bhutto reportedly now hosts sex parties and all night raves.
Rockwood House in Witley, was bought by Bhutto and her husband Asif Zardari in 1995, during her second term in power.
Bhutto was assassinated in 2007 and the 365 acre property is now managed by a tenant who has admitted using it to host parties "of a sexual nature".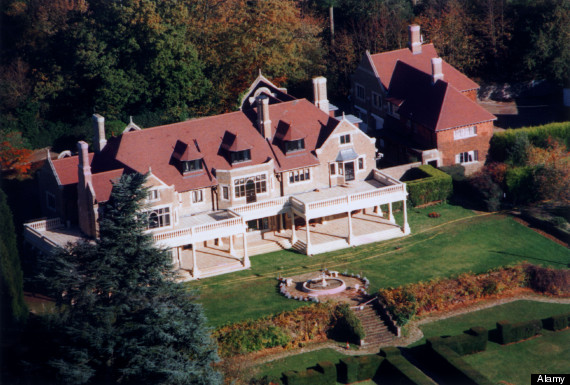 Rockwood House was bought by Benazir Bhutto and her husband Asif Zardari in 1995
The individual, who asked not to be named, told Get Surrey: "This is not a venue. This is a private home, where I occasionally hold private events for a range of open-minded and wonderful people."
"Yes there have been events of a sexual nature, but I don't see why that is anything for people to be ashamed of."
The 15-bedroomed property was the site of private club Little Liasion's Summer of Love party in August.
The two-day "mini festival" was advertised online as "a full weekend of activities and adventures for pure unadulterated hedonism."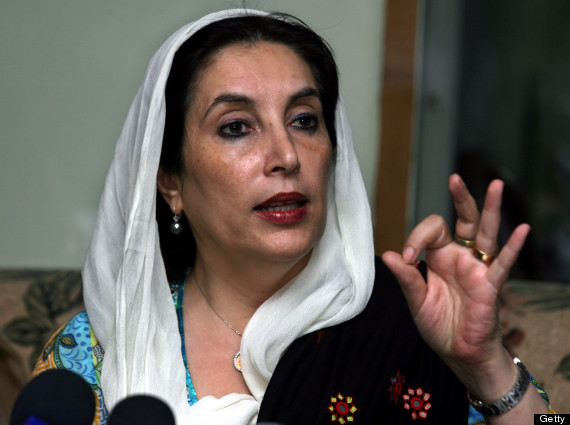 Bhutto was assassinated in 2007
Naked tennis and "naughty" walks in the woods were also promised, as was sex in the swimming pool, hot tub and by the fire.
And by many accounts, the event was a hit, with one guest describing it as a "stunning venue with an ambiance to make you dribble with excitement."
Another said: "The venue was out of this world, sexy people, great atmosphere, all you can imagine."
The mansion, which Pakistani authorities claim was bought with the proceeds of corruption, was famous for its extravagant furnishings when the Bhuttos lived in it.
Crystal chandeliers, a £120,000 Lalique glass dining table, a stuffed tiger and 14 antique rifles were among some of the reported adornments.
"It was... like a Dubai vision of The Arabian Nights," a former West End jeweller-turned-property developer told the Daily Mail in 2010.
'It is incredible what they spent their money on."
The house, which is currently for sale for £8.5million, was also used as a base for a two-day dance music festival in August.
One reveller who attended the Elixir of Life event delivered this verdict on the group's Facebook page: "Sick Mansion party!... Amazing location and vibe!!"