'X Factor' judge Sharon Osbourne has taken some time away from her judging duties to visit the latest addition to her family across the pond.
Mrs.O was pictured giving her super-cute granddaughter Pearl lots of kisses as she attended an event with her with daughter-in-law, Lisa Stelly.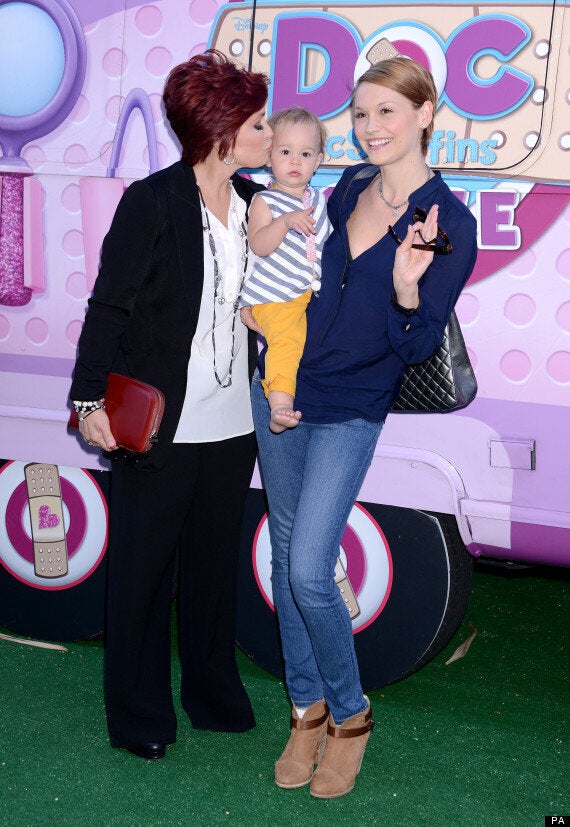 Sharon Osbourne, baby Pearl and Lisa Stelly
Grandma Sharon and her son Jack's wife Lisa were all smiles as they hugged and kissed 16-month-old Pearl at the Disney Junior's 'Doc McStuffins' event in Los Angeles.
Last year, in an interview with Parade, Sharon said of becoming a grandmother: "There is nothing like it. She's just amazing. It's brought us all closer together. It's like a celebration in your home. I am going to be a grandmother from hell because I would do everything you are not meant to do. I'm going to spoil her rotten."
Related