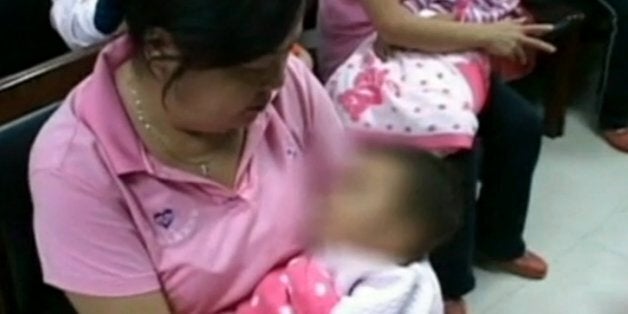 Chinese police have remarkably rescued 92 abducted children and detained 301 suspects in the latest operation to crack down on the country's chronic child trafficking problem, the Ministry of Public Security said.
In one of the biggest operations of its kind in years police simultaneously swooped on locations in 11 provinces after a six-month investigation, Reuters reported.
Some families buy trafficked women and children to use as extra labour and household servants, as well as brides for unmarried sons, the BBC reported.
Women are sold to men in remote areas who are unable to find brides due to the sex imbalance resulting from China's one-child policy which has encouraged sex-selective abortions.
According to a report released by the China National Radio, every year about 200,000 children disappear in China. Of these, only 0.1% is found and freed from the shackles of the racket.
Xinhua new agency said the government would also be cracking down on parents who sell their children.
Last year, more than 24,000 abducted women and children were freed in China, according to the public security ministry.
A U.N. committee is scheduled to issue its findings on China's implementation of the Convention on the Rights of the Child on October 4, which Beijing ratified in 1992.