Some 67 people were killed in the deadly attack on the upmarket Nairobi mall and dozens of people are still reported missing.
Earlier this week Prime Minister David Cameron suggested six Britons may have died in the catastrophe and the Foreign Office confirmed this figure today. The person's identity has not been revealed.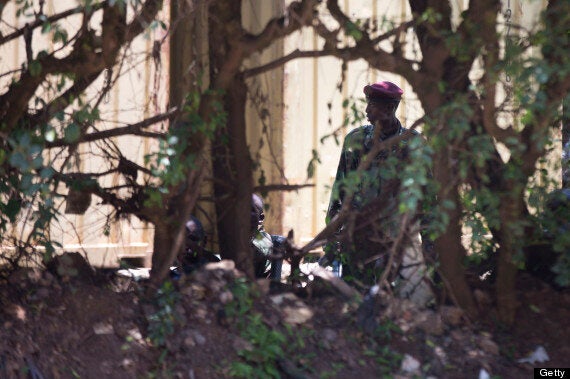 Kenyan police officers stand guard outside the Westgate Shopping Centre
A spokesman said: "FCO can confirm a sixth British national has been identified amongst those killed in the tragedy in Nairobi. We are providing consular assistance.
"We have no information at this time that any further British nationals have been killed although we cannot rule out the potential for further British casualties and we continue to stay in close contact with the Kenyan authorities as their investigations continue."
More than 150 were injured in the attacks, with 62 remaining in hospital.
The Kenya authorities said forensic experts are working to establish if any of the attackers was female after receiving reports that a British woman was involved.
It had been claimed all the militants involved in the Nairobi mall attack were men but the Kenyan foreign minister, Amina Mohamed, contradicted that statement during a US television interview on Tuesday.
Investigators have recovered a vehicle believed to have been used by the terrorists who led the attack.
At least five of the militants died in the mall and another 11 are being held by Kenyan authorities - including at least seven who are thought to have been arrested at the airport.
International forensic experts, including teams from Scotland Yard, the United States, Israel, Germany and Canada, are helping sift through the debris for clues.