Is it me, or is 'Downton Abbey' just a little more dour, a bit more plodding, than in days gone by? That, despite all the promise of flapping dresses, dancing and general dastardliness to herald a new Jazz Age, everything at the Abbey seems, contrarily, to have slowed down a little?
I speak with the sad heart of a 'Downton' devotee, and I know we're only in Episode 2, but the stories seem to have got a bit smaller this series. Previously, we've had Anna wandering around the country to protect her man from a bonkers wife and the hangman's noose, this time around we'll have to make do with a two-episode arc of Carson's broken heart of yesteryear and a quick handshake in the railway station fog. Where, before, Lady Sybil's flirtation with the chauffeur led to love, elopement, a baby and a change of the guard in the upstairs-downstairs arrangements, here, Lady Rose's desire to live a little meant a dance, a fight, a kiss and 'well, seeya'.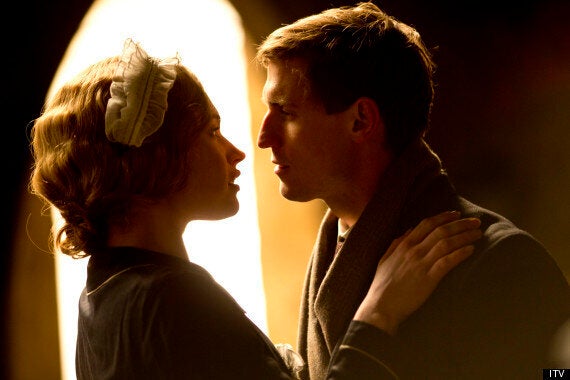 These two would have had a much bigger storyline in days gone by
In the drawing room, everyone seems pinned to their seats, starch steaming from collars because of a letter plopping out from the pages of a book, as always happens in Thomas Hardy novels, and never in real life. But even the revelation that the much-missed paragon of blonde-haired, blue-eyed, medical-miracle virtue Matthew Crawley was also an equality revolutionary, intent on making Mary his heir, hasn't done much to raise the tension in the parlour, where the most confrontational line of the night was the Earl's show-stopper, "I'll have your opinion on crop rotation." Yes, really.
Downstairs wasn't much more scandalous, where only the hope of seeing those smug married Bates's come undone was keeping me going, and the scandal du jour was Mr Molesley's fluctuating fortunes.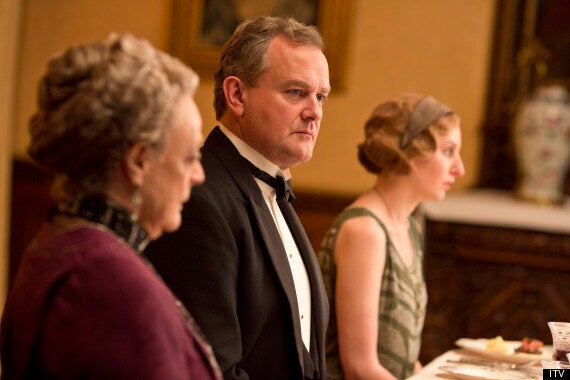 The winds of change are blowing, but not very fast, at the Abbey
"How are things?" Mrs Bates cheerfully asked him, unnecessarily. Couldn't she see he was using a hoe to dig into some dirt, and there was some beautifully-placed muck on his cap? This was Downton-speak for 'in a bad way', at least until Mr Bates dug into his prison education manual and faked Molesley's signature to smuggle him some notes.
I'm sensing a Julian Fellowes double standard at play here. If that misunderstood fellow Mr Barrow had been seen doing the same thing, it would have been accompanied by some plinky plonky ne'er-do-well music and a curling lip of connivance. In Bates's hands, it was all a thing of altruism, designed only to put a smile back on Anna's face.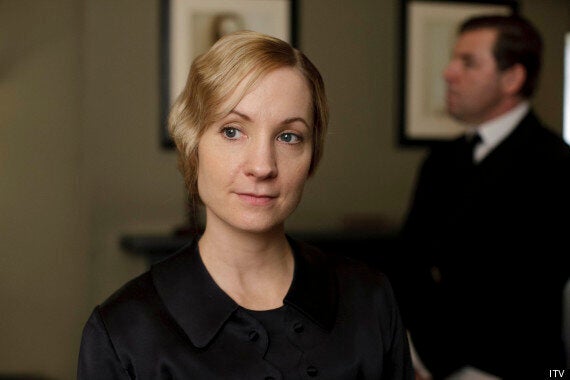 Oh no, even Anna's got no reason to smile at the moment...
Grrr. Those two can put a sock in it, frankly, which seems to be quite literally Mr Barrow's plan. On the plus side, it seems like the solitary butler could have found his O'Brien replacement in the form of Miss Braithwaite - who at least seems to appreciate the significance of his inquiry "How are you getting on?" - a line only Rob James Collier can curl with such lip-smacking relish. And it's an important question, for on the success of these two schemers does the mystery and intrigue in the corridors currently depend.
Do you agree that 'Downton' has slowed down a little, or is it as good as ever? Let us know in the Comments below...