"It was important to me to leave an organisation in the strongest possible shape and I believe I have done so," Sir Alex Ferguson declared upon announcing his retirement. "The quality of this league winning squad, and the balance of ages within it, bodes well for continued success at the highest level."
Early evidence does not bode well for Ferguson's proclamation nearly five months on.
After their worst start in 24 years, Manchester United could be placed in the bin marked "crisis" should they suffer negative results at Shakhtar Donetsk and Sunderland this week. A narrow defeat to Liverpool preceded the debacle at Manchester City before West Brom deservedly won at Old Trafford for the first time since 1978, all in one month. Wake me up when September ends, Green Day said.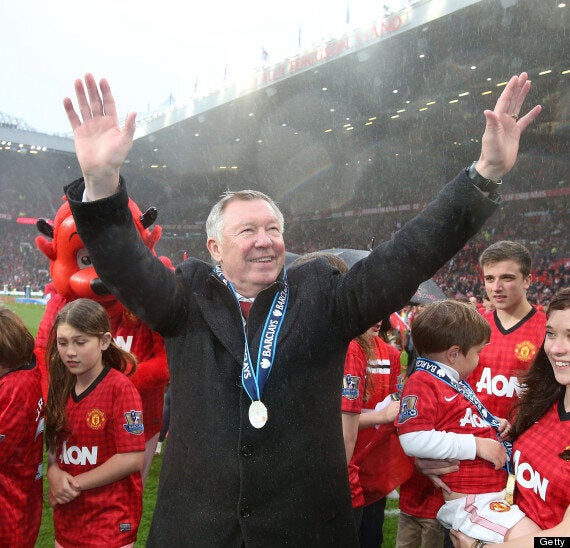 Ferguson savours the acclaim of the United fans in May
In his latter years of his Old Trafford reign, Ferguson was United's greatest strength and their greatest liability. He is probably the only manager who could have taken last season's side to a title win with four games to spare having inexplicably not signed a central midfielder in over five years. The Glazer family's poisonous 2005 takeover of the club faded into the background for the majority of fans, as Ferguson won five Premier League titles, a European Cup, three League Cups and a Club World Cup in his final eight years.
His opinion holds significant weight, too. Thousands of United fans' thought-process was, and continues to be, dictated by Ferguson. "We'll have to rely on the bunch of idiots who strolled the league last season," one remarked sarcastically as United were led down never-ending garden paths during the transfer window.
The chasm which widened between United and City last season was not an accurate reflection, though. United deserved to win the league and ruthlessly seized the initiative whenever their neighbours dropped points, fuelled by the agony of Sergio Agüero's title clincher in May 2012. In Robin van Persie, Ferguson stole a march on City and no player has so comprehensively decided the outcome of a Premier League win.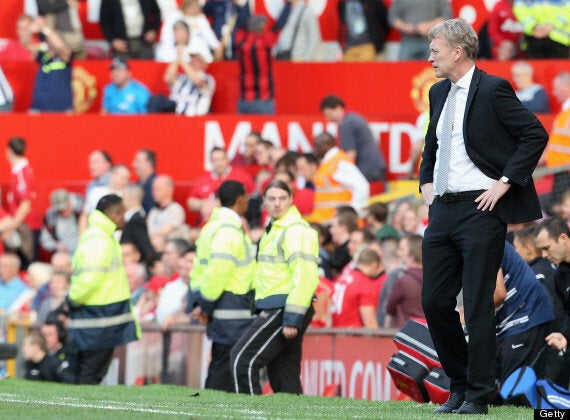 Moyes has aired his reservations about United's squad
Van Persie, however, is one of just a few world-class players in United's rank. David Moyes bemoaned the dearth of players befitting that unofficial premium status at the weekend as he again scaled back expectations after the boos against the Baggies. United are "five or six" short, according to Moyes, who has inherited a team which won the league by 11 points as recently as April and reached the Champions League final in 2011.
Both achievements masked numerous deficiencies, however. United's squad barely improved with every year but the ingenious Ferguson continued to derive reactions from his players. He won one title having signed a Fulham reserve (Chris Smalling), an unknown Mexican (Javier Hernández) and a Portuguese vagrant (Bébé).
Moyes should not have had a chance to manage this United squad ahead of a winner a la José Mourinho, but he is the least at fault for the club's current slump. The Rio Ferdinand and Nemanja Vidić axis is creaking, Patrice Evra remains a defensive weakness, Michael Carrick, relied upon to hold the midfield together, is suffering from poor form and the alternatives are not impressive.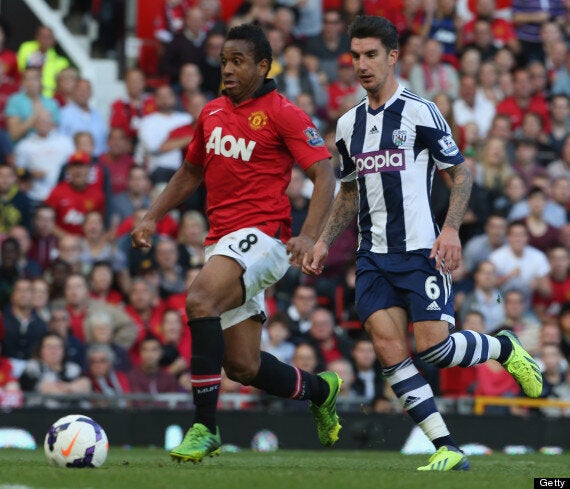 Anderson is one of the most unpopular United players
United's main problem is not world-class players but good players. Anderson, Antonio Valencia, Ashley Young, Tom Cleverley, Alex Büttner and Anders Lindegaard are not reliable squad players but so mild is the competition they are assured game-time.
Ferguson became too sentimental at United and it only took a chastening result to compel him to act. Ironically it was a win, but United's pathetic 1-0 victory against non-league Crawley Town in 2011 was effectively a death sentence for five players. John O'Shea and Wes Brown were sold to Sunderland that summer, Gabriel Obertan joined Newcastle and Darron Gibson signed for Everton the following year. Bébé, currently on loan at his third club, has not played for United since and never will again.
Yesteryear United would not have countenanced Anderson's dismal contribution whilst collecting four league winners' medals or Antonio Valencia's inability to cross a football or signed Büttner, let alone played him. The Dutchman was overlooked by Southampton because he was too expensive at £2 million. United paid nearly double.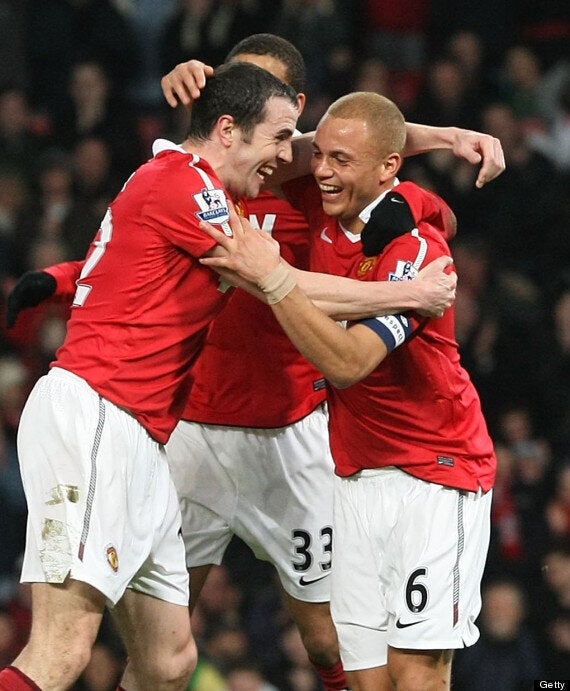 O'Shea, Brown and Bébé were victims of the Crawley farce
Moyes wanted to freshen it up. He wanted a left-back and two central midfielders but ended up with Marouane Fellaini - a fourth or fifth choice - for £4m more than United could have paid. The dithering executive vice chairman Ed Woodward gave an interview to fanzine United We Stand last week and the excuses will make for fascinating reading.
What is inexcusable is Moyes' suggestion he is "still getting to know the players". He boasts over 11 years of Premier League experience and rarely a week passed without him seen attending a non-Everton game before he swapped Merseyside for Manchester. Javier Hernández, wrongly ignored for the evisceration at the Etihad, scored two winners against Everton in 2011 but only made his first start of the season last week.
Now, as United face the possibility of three league defeats in succession for the first time since November and December 2001, Moyes has reined in expectations. The club had already done so effectively when they gave the Scot a six-year contract, but now Moyes has admitted he doesn't trust this United squad and effectively criticised Ferguson for the hospital pass he played.