A haunting, never-before-seen photo showing victims of the Titanic disaster being buried at sea has been discovered 101 years on from the tragedy.
The black and white snap was taken on board the Mackay Bennett - one of the body recovery ships - during a mass funeral service of dozens of the dead.
The image, which shows body bags stacked on the windswept deck while two crewman tip up a stretcher to drop a victim over the side, is to sell at auction at Henry Aldridge and Sons in Devizes.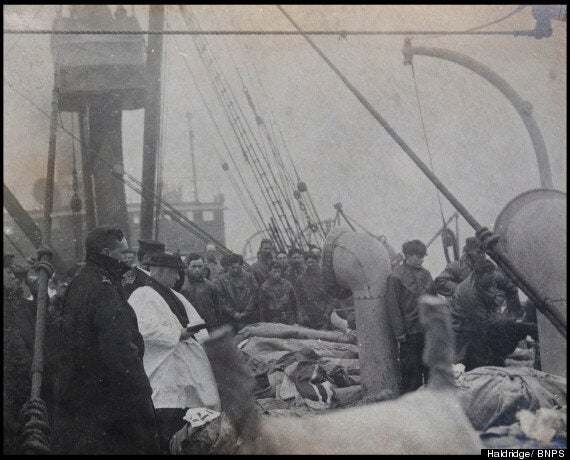 The Reverend Hind conducts the service in front of the crew of the Mackay Bennett
It was taken days after the ship hit an iceberg on April 15, 1912, and shows the ship's priest, the Reverend Hind, conducting the service.
Auctioneer Andrew Aldridge said: "This picture blows away the myth the burials were dignified."
More than 1,500 passengers and crew died when the ship sank after hitting an iceberg on her maiden voyage from Southampton to New York.
The ship's wreck still rests at the bottom of the ocean, at a depth of 12,500 feet.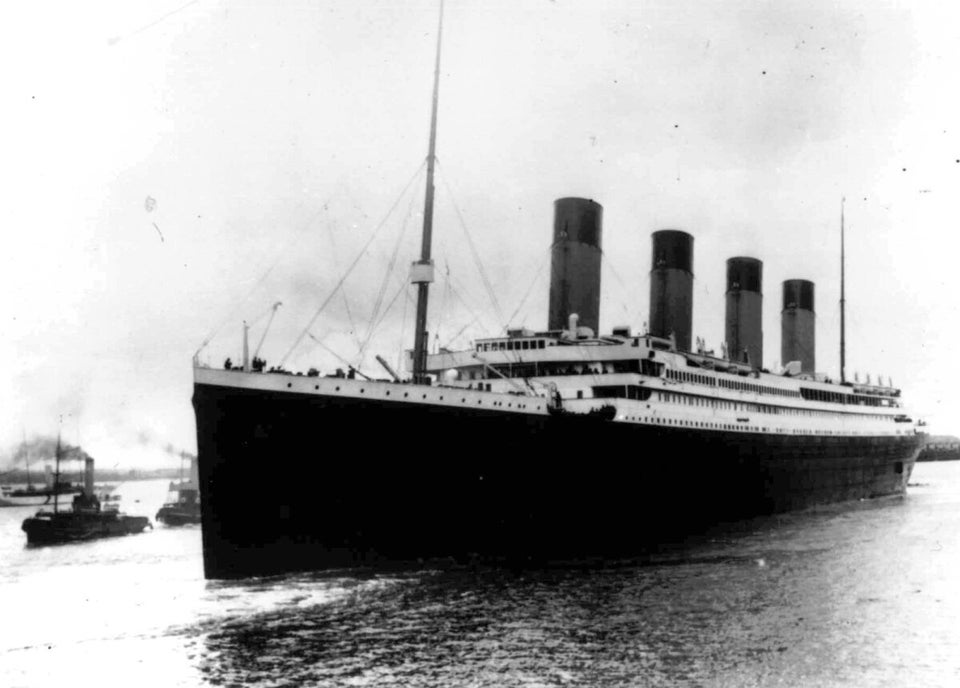 Popular in the Community