Alexandra Burke is the latest celeb to strip naked to help raise awareness of the fur trade for animal rights organisation, PETA.
The singer admitted she was nervous about getting her kit off but didn't take much persuading because she felt so strongly about lending her support to the campaign.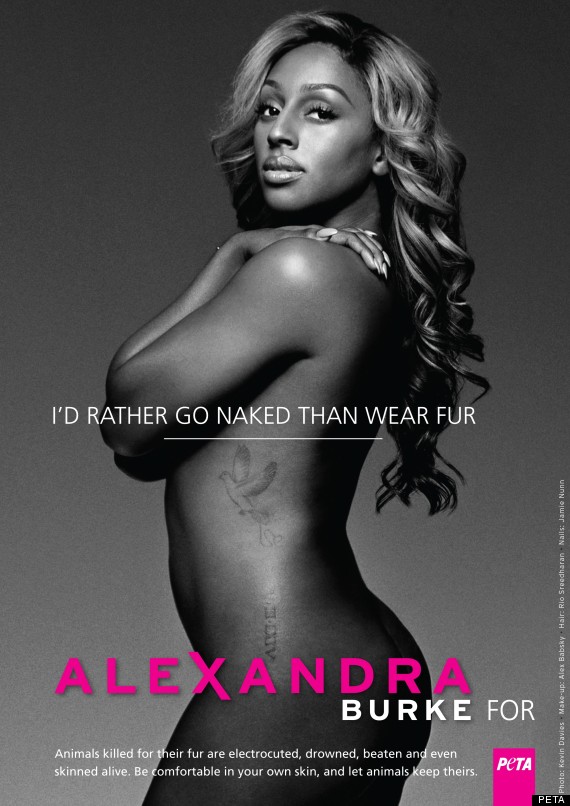 Alexandra Burke in the new PETA ad
"I was nervous about posing nude as I've never done it before," she said. "It was uncomfortable initially, but the photographer made me feel relaxed and at ease.
"Ultimately I love my body, so it was great to do something for such a worthwhile cause.
"When I found out what happens to animals on fur farms my heart just sank. I have animals and the thought of someone hurting them so they can be turned into a coat makes me sick.
"I can't imagine anyone would want to be caught dead in fur."
Alexandra joins the likes of Helen Flanagan, Rylan Clark, Kelly Brook and Pamela Anderson who have all stripped off to front PETA campaigns.
See who else has flashed the flesh for PETA in our gallery...
LIKE US ON FACEBOOK | FOLLOW US ON TWITTER