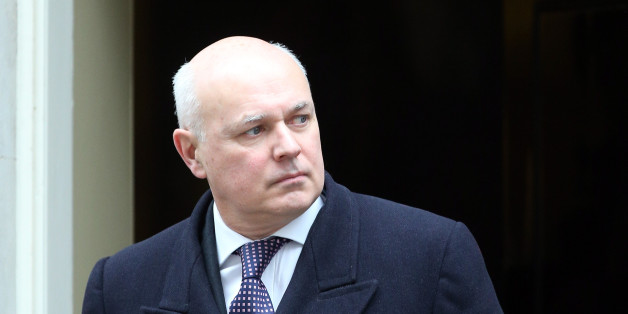 Getty
Iain Duncan Smith has unveiled new plans to force jobseekers to spend 35 hours a week at the job centre to show they are not trying to "cheat the system".
The new scheme would force those looking for work to show they still need jobseekers' allowance by attending the jobcentre for a supervised jobsearch, which is meant to mirror a working week. It also seeks to stop people claiming jobseekers' allowance who are suspected of working.
"For those who aren't doing all they could, or who we think are cheating the system, it is time to make very clear that enough is enough," Duncan Smith said in his keynote speech at the Conservative's annual conference in Manchester.
"No attendance, no benefit. That is only fair. At last, no longer will a life on benefits be an option if you can work."
The benefits clampdown comes after chancellor George Osborne on Monday announced plans to make all long-term unemployed people carry out unpaid work, report to a job centre daily or undergo treatment for mental illness in order to keep receiving benefits.
The Institute for Public Policy Research (IPPR) thinktank warned: "If it is pitched as a punishment where people do menial tasks, it risks acting as a signal to employers that these are people not to employ."
The news comes after it emerged that Department of Work and Pensions officials proposed implementing a benefit cap of £21,000-a-year, much stronger than the £26,000-a-year cap already introduced nationwide.