Katie Hopkins returned to the 'This Morning' sofa on Tuesday, this time arguing that teachers should not be allowed to go on strike - an issue which she previously discussed in an exclusive blog for The Huffington Post.
The former 'Apprentice' star - who has previously caused outrage on the show with her views on children's names and children's birthdays - told hosts Phillip Schofield and Holly Willoughby that she wished the late former prime minister Margaret Thatcher was back to 'crush' the strikes currently happening over over pay, pensions and workloads.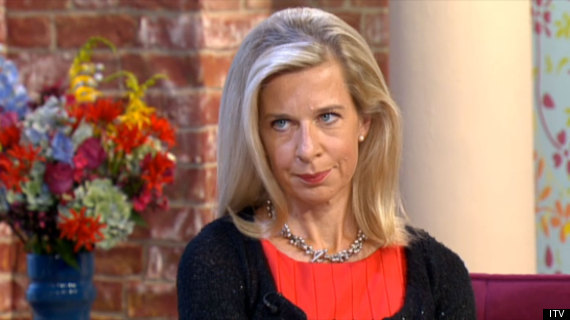 Katie Hopkins paid another return visit to 'This Morning'
While she accused teachers of 'having a collective strop' and the NUT of promoting a mob mentality, her appearance was much less controversial than previous ones.
And for once, many Twitter users were agreeing with Katie on her views, as she debated with John Dixon, assistant secretary for the NUT.
"Never thought I'd agree with Katie Hopkins but striking is an antiquated form of protest. Doesn't make sense!" one wrote.
"As much as i dislike katie hopkins, i actually painfully agree with the point shes got on this morning.." another said.
"Katie Hopkins talking sense for a change! I'm shocked," one tweeter added.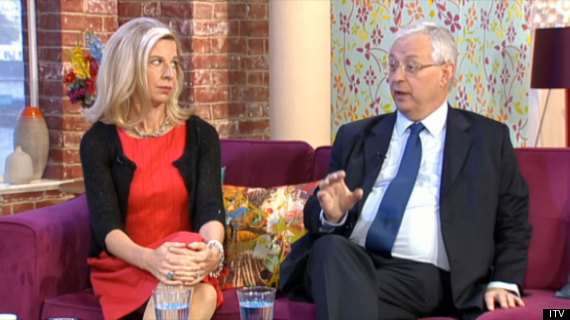 Katie with assistant secretary for the NUT, John Dixon
Another wrote: "Katie Hopkins was on This Morning... But she didn't seem as offensive as usual??"
"Well, wasnt Katie Hopkins on best behaviour this morning! Wasnt half as much head shaking as usual with her being on the tellybox!" said another.
Could Katie have finally won over the British public?
LIKE US ON FACEBOOK | FOLLOW US ON TWITTER