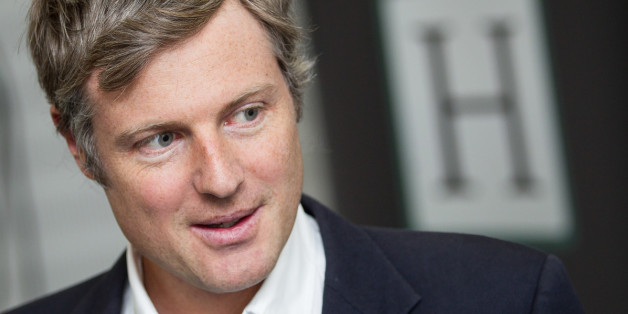 london pictures
Zac Goldsmith has said while there may be Conservative MPs who would be willing to step down in order to let Boris Johnson return to the Commons, he is not one of them.
Speaking at a fringe event hosted by The Huffington Post UK at the Conservative Party conference in Manchester on Tuesday, the Tory MP for Richmond also said he was not looking to do a job swap with Boris and run for mayor.
"In terms of Boris using Richmond as a trampoline to parliament to advance his ambitions to become the prime minister, he may well have his ambitions, but he's not going to do it from Richmond," he said. "It's a very complicated seat it's very volatile, it's very demanding."
"I don't think you'd survive two minutes if you took your eye off Richmond and focused everything on parliament, I think he knows that."
But he added there may be other options. He suggested there were "people, for sure, in the Conservative Party" who "would be willing to step down in order to give Boris to come back to parliament".
It had been reported in the past that Goldsmith, who was elected to parliament in 2010, had offered Boris his seat if the mayor wanted to stage a come back to parliament in order to challenge for the Tory leadership. And this morning David Cameron insisted he thought it would be "great to have Boris back" as an MP.
Goldsmith was also quick to add that he was "not part of any conspiracy at all" to ensure Boris could get back into the Commons and that he did not think it was "part of anyone's game plan".
"I'm a big fan of Boris Johnson, I enjoy the way he does politics. He has magic dust which politicians all over the world would do anything to be able to find the patent for. In areas where we disagree I sense from Boris he is more open. He is a big politician in the sense he is willing to be influenced, not to be bullied, but I sense he is open minded on some of the big issues."
Asked whether he fancied taking a shot at City Hall when Boris steps down in 2016, Goldsmith said to do so would be "a suicide mission".
"The odds of my succeeding in the mayoral contest, I think people have had enough of white male Etonians, I'm not sure my chances would be very high." He added when pressed: "It's simply not going to happen. I'm not going to stand as a candidate for mayor of London."
Goldsmith was also challenged over whether he would like to be a minister. "Not now, no," he said. "I would politely decline. I could not do the things I wanted."
The high profile backbencher has made his name as an independently minded politician, with strong green credentials as euroscepticism. His decision to revel against the government line on a vote on an EU referendum also cost him a job as an environmental envoy before he had even started.
"I would have been a very uncomfortable member [of the government]," he conceded. "The mistake wasn't firing me after it was announced, it was hiring me. I think if you are on the payroll, if you are in the government, whether as a minion or in the cabinet, there is a reason why collective responsibility matters.
Given his past rebellions he joked about the expecting reshuffle: "I'm fully expecting a call first thing in the morning."
But he did hint he may not stay in parliament for too long given his other interests, such as the environment: "I don't know how long I want to be part of the parliamentary process."