How far would you go to win back the love and trust of someone you had been unfaithful to?
Would you go THIS far?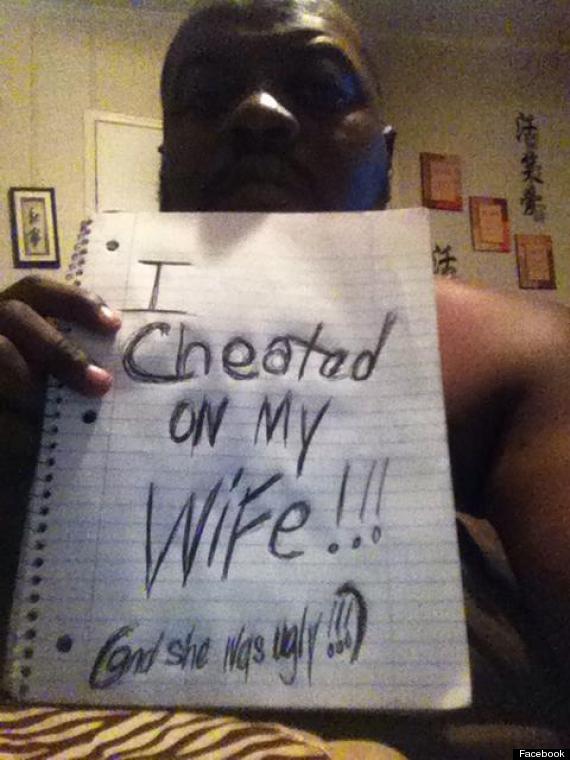 Ivan Lewis was so determined to make things up to wife Sonya Gore he agreed to pose on Facebook with the above sign - apparently on her instructions - with the understanding that she would take him back if he got more than 10,000 "likes".
(It's unclear whether the somewhat crass "And she was ugly" addition was Lewis's or Gore's idea...)
Well... Lewis somehow harnessed the powers of the internets and the image has gone viral, clocking up an impressive 15,000 "likes" in just over a week.
As of a few days ago, Gore surfaced on her Facebook page, indicating she was softening at the prospect of a reconciliation.
"I thought love left the building a long time ago... but I think this experience proved me wrong. We still love each other and want to be loved."
But it may not be plain sailing just yet... Lewis has announced his thanks for helping him clock up the likes, but revealed: "I'M NOT GOING TO STOP UNTIL I GET HER BACK!"
This level of public humiliation reminds us of the (sadly unverified) video of a young man apparently publicly peeing his pants in London's very own Covent Garden - all in the name of winning back the girlfriend he had cheated on.
Ah, the things we do for love!