Dramatic footage shows the moment a cyclist came within inches of being wiped out by a train at a level crossing.
The woman is seen passing through the barriers, which are down, and heading onto the line.
As the train thunders into the picture, she slams on the brakes, missing it by a whisker.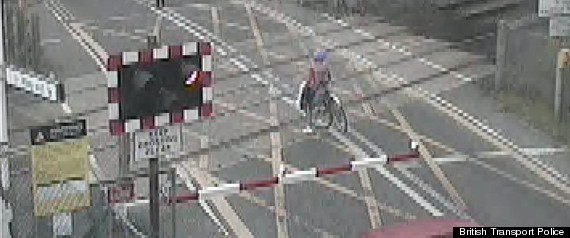 The cyclist ignores the warning lights
And when it has passed, she retreats back in the direction she came from.
Footage of the incident, which happened at the Waterbeach crossing in Cambridgeshire, has been released by British Transport Police in an attempt to identify the woman and highlight the dangers of misusing level crossings.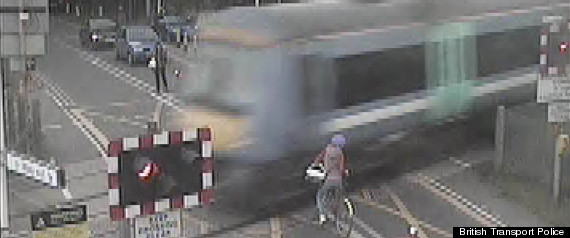 The train misses her by inches
Pc Matt Mildinhall said: "This woman simply put her life on the line by not only ignoring the warning lights but went through the barriers and on to the line.
"We are very keen to speak to her about the incident and explain the danger she not only put herself in but others around the crossing at the time."
The driver of the train had to apply the emergency brake before the cyclist stepped back, narrowly avoiding being struck.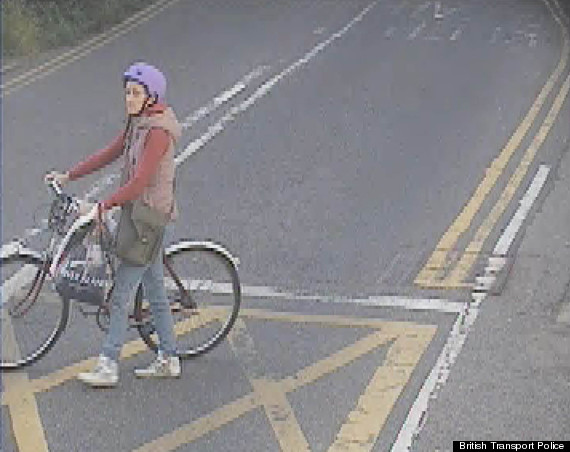 British Transport Police released the footage
Richard Schofield, Network Rail route managing director, said: "This is one of the closest incidents of near miss we've seen.
"The person using the crossing not only didn't hear the train but ignored the warning lights and barriers, putting her life, the lives of passengers and the train driver in danger."