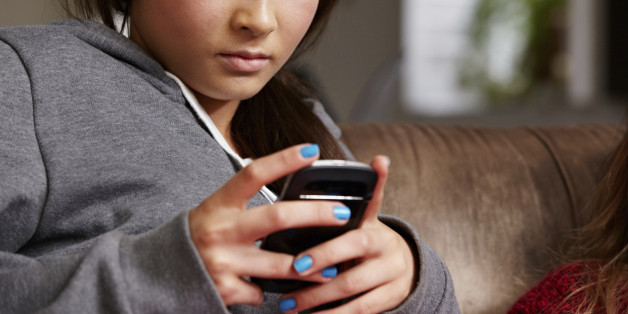 Getty
A shocking number of children are victims of online bullying, according to a new survey.
The report, published by national anti-bullying charity Ditch the Label, sampled 10,008 young people aged between 13 and 22 and found that levels of cyberbullying were much higher than previously reported.
Liam Hackett, founder of the Brighton-based charity, set up the Annual Cyber Bullying Survey, in partnership with teenage social networking site Habbo Hotel, because more than 30,000 young people were visiting Ditch the Label's virtual bullying support centre on the Habbo website every week.
He said: "In February, we launched our groundbreaking Annual Bullying Survey 2013 research taken from over 2,000 British teenagers. We found that cyberbullying was a growing trend within the sphere of bullying and we were naturally inclined to investigate further.
"We found that 69% of young people had experienced cyberbullying and that 20% of those said it had been very extreme."
The research showed that seven in 10 young people had been victims of cyberbullying and 37% of those experienced cyberbullying frequently.
Hackett said that 20% of young people reported extreme cyberbullying daily and that they were twice as likely to be cyberbullied on Facebook than on any other social network. Facebook, Ask.fm and Twitter were found to be the most likely sources of cyberbullying, and 54% of those using Facebook reported cyberbullying on the network, the survey said.
The research also suggested that young men and women are equally at risk of cyberbullying which is found to have catastrophic effects on the self-esteem and the social lives of up to 70% of young people.
Hackett said he hoped the report would be used to educate young people, parents, schools and the Government about cyberbullying and how to report it.
He said: "Social media outlets have a massive duty of care to teen users. They are already doing a lot but more investment needs to be put into the resources of moderation.
"There also needs to be stronger integration between the Government and social networks.

"What we believe social networks should have to do is produce an annual external audit which would measure cyberbullying activity on a network, how many people are reporting cyberbullying and what happened as a result, and we believe that those reports should be made public."
A Facebook spokesman said: "We don't tolerate bullying on Facebook and that's why we provide the best tools and support in the industry for people to report bullying to us or to someone else who can help them."
He said that with 34 million UK members, Facebook has far more users than Twitter and Ask.fm, and it would be wrong to suggest that, proportionally, Facebook accounts for more bullying than other social media platforms.
He added that everyone on Facebook has access to reporting tools which they can use to block others, report content that incites violence, harasses or bullies, or pages, photos, videos or groups which make them feel uncomfortable.