Phillip Schofield has taken to Twitter to insist he is 'gutted' that his former co-host Fern Britton will not be present for This Morning's 25th birthday celebrations on Thursday.
Reports earlier this month suggested that the ex-presenter had been snubbed from the TV special due to a feud with Phillip, but she later denied the story, saying that she was busy working.
While Phillip also went on record to say he would 'love' Fern to be part of the anniversary, he has taken to Twitter again to clarify the situation.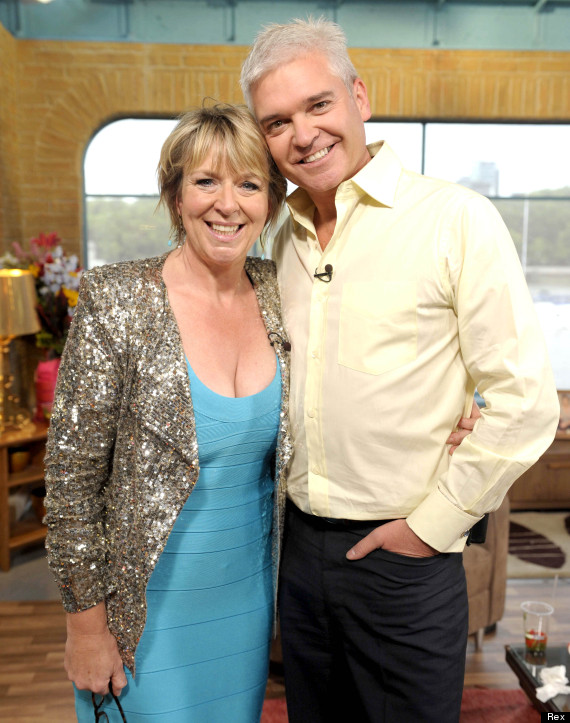 Phil with Fern on her last show in July 2009
"Just to reiterate. The This Morning team & I would dearly love to have Fern with us in Liverpool, she was 1st to be invited!" he tweeted.
"But apparently sadly, has other, long standing work commitments. She's made a video for us, and picked her favourite moment. Gutted she'll miss it tho :("
Fern also took to Twitter to say her heart would be with the celebrations happening at the show's original home in Liverpool's Albert Docks, along with her husband, chef Phil Vickery.
"My dearest Tweeps, I am in London working tomorrow so can't get to Liverpool but my Phil and my heart will be there. #happydays," she wrote.
Earlier this year, Phil - who now presents the ITV show with Holly Willoughby - hinted at a rift with Fern.
Asked during an interview with Heat magazine if they still speak, he said: "No, not really. We were involved in the show and mates at the time, but we don't really…
"I see Phil [Fern's husband, chef Phil Vickery] when he's in 'This Morning'... But we're not in touch now."
Fern was said to be livid when she discovered Phil was being paid three times her £15,000-a-show salary for their show 'All Star Mr & Mrs'.
And she chose her words about Phillip very carefully during an interview with the Daily Mail in May.
"I always say Phillip and I had an indefinable chemistry which seemed to work well on-screen. We 'got' each other. We enjoyed a laugh. And viewers seemed to warm to that," she said.
"But, like Morecambe and Wise, we chose not to live in each other's pockets. We were a great professional partnership but we never went on holiday together," she said.
"I never discussed with Phillip what he and I were earning. I was happy doing the show and happy with my salary."
LIKE US ON FACEBOOK | FOLLOW US ON TWITTER