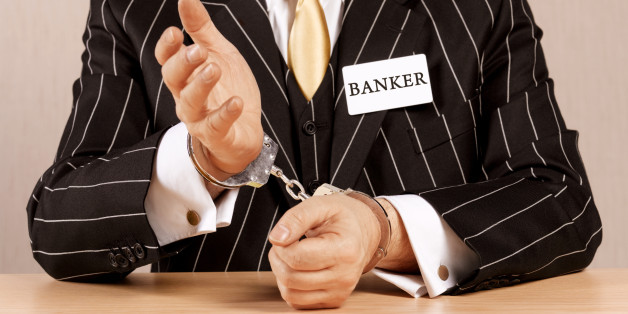 Getty
Senior bankers could get up to seven years in jail and an unlimited fine if convicted of the new offence of "reckless misconduct", the Treasury has announced.
The sanction will apply to bankers whose management "leads to the failure of a bank" and was originally proposed by an influential parliamentary banking commission that came together in the wake of the Libor-rigging scandal.
To be convicted, the individuals must be deemed to be senior managers and must be aware that their decisions could cause the bank to fail. The charge would not go as far as the rather extreme proposal unveiled by Tory MP Richard Fuller, who called for Labour ministers to be jailed for failing to regulate the banks.
The charge for banking misconduct was unveiled as one of the 86 amendments tabled by the Treasury for the banking reform bill, which is not expected to pass into law until next year. Other amendments include rules to allow the government to split up big banks.
See also:
Lydia Prieg, researcher at the New Economics Foundation told the Huffington Post UK: "These penalties are treating the symptoms but not the cause of our banking problems.
"This isn't a case of a few rotten apples: individual bankers are incentivised to take unnecessary risks by our dysfunctional banking system."
A Treasury spokesman said: "Today's amendments mark the final part of the government's plan for the biggest ever overhaul of the UK banking system."
"Already we have put the Bank of England back at the centre of prudential supervision and now, through the banking reform bill, we are delivering on our promise to increase competition, drive up standards and increase financial stability."