A teenager accused of planning a repeat of the Columbine massacre wanted to "take some Muslims down", a court has heard.
The 17-year-old boy, who can not be named for legal reasons, was "inspired" by mass shooting spree killers and kept newspaper stories about Raoul Moat and Norwegian mass murderer Anders Breivik.
The English Defence League supporter, who was 16 at the time, hoarded a stockpile of weapons in his bedroom including a machete and homemade petrol bombs, the Old Bailey heard.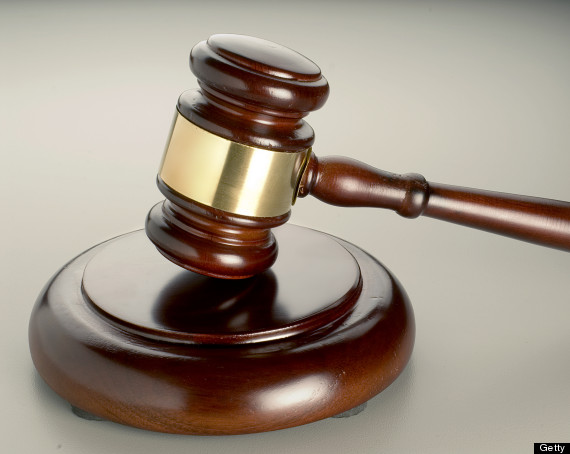 He is on trial accused of planning a terror attack on his former school in Loughborough, east Midlands, as well as naming his sixth form college, a local mosque, cinema and council offices as potential targets.
Prosecutor Max Hill QC said the defendant used Facebook's private messaging service to discuss his targets with a friend.
In the week before his arrest in February, the boy, who has Asperger's syndrome, wrote on Facebook Chat: "I think I want to do it next April," the court heard.
He named his former school and a teacher as targets, before adding that he wanted "to take some Muslims down", the prosecutor said.
Among 11,000 Facebook Chat messages, the teenager also discussed creating "smoke-nades" with ping- pong balls and making "acid-filled condoms" with a friend, the jury was told.
Mr Hill said: "We suggest this material, from the mouths or keyboards of these young men themselves, gives the defendant away.
"Young he may be, sometimes less than entirely coherent he may be, but there are aspects of these Facebook chats which cannot be explained away as schoolyard banter."
The teenager and two other 17-year-old boys have already pleaded guilty to two charges of possessing petrol bombs and component parts of pipe bombs for the use of explosive devices.
The defendant was first arrested after being found with a machete, for which he has admitted a charge of possessing an offensive weapon, the jury was told.
Police later searched his home, when the stockpile of weapons were found, Mr Hill said.
Adolf Hitler's Mein Kampf and a book called Spree Killers were also discovered, the court heard.
The book, which Mr Hill said "celebrated" mass killings, included a note from the defendant which read "some of the people in this book have inspired me", the jury was told.
The boy also noted down the number of victims of the Columbine massacre, as well as the number of people killed by Derrick Bird, Raoul Moat and Anders Breivik, Mr Hill said.
A documentary and a dramatisation of the Columbine high school killings in Colorado, in which 13 people were murdered by two students, were also found in his bedroom, the jury was told.
The court has previously heard that the teenager allegedly wrote in a Che Guevara notebook emblazoned with Swastikas his plans for The New Columbine.
He scrawled the mantra "When order fails, violence prevails" in his notebook, as well as "EDL: No Surrender" and "British and Proud."
Mr Hill said other parts of the book contain rantings against Muslims, calling for mass deportation to "stop the spread of Sharia law."
"He is talking about British and European people rising up and fighting Islamic fascism that is sweeping the world," said Mr Hill.
"He is a member of the EDL Leicester division and a supporter of the Knights Templar, which we suggest are far right wing British National movements."
The defendant denies a charge of possessing items for the purpose, preparation and instigation of an act of terrorism.