Strange happenings are afoot in the Italian city of Milan…
Pavements cracked and amid a deafening rumbling, the turret of a submarine pierced through the earth and came to rest just off Via dei Mercanti.
Sailors then emerged from the warship and scurried down the ladder where they were met by baffled firefighters.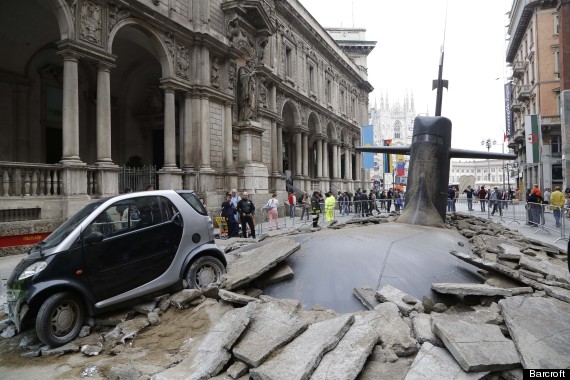 There were dramatic scenes on streets of Milan on Monday morning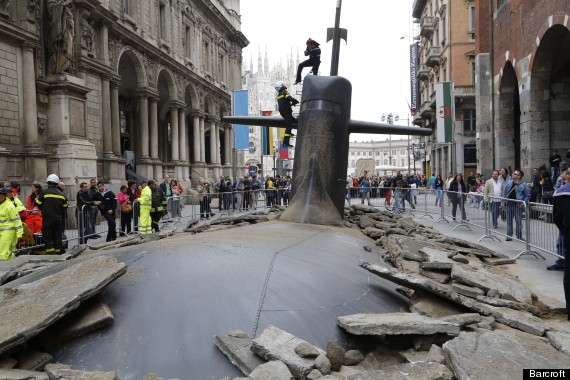 Well, that's sort of how it happened.
The images are actually of an ingenious stunt by Italian insurance group Europ Assitance IT, as part of their Protect Your Life campaign.
Just one question though - do they insure for damages incurred in the event of a submarine bursting through the pavements of a landlocked city? We certainly hope so.