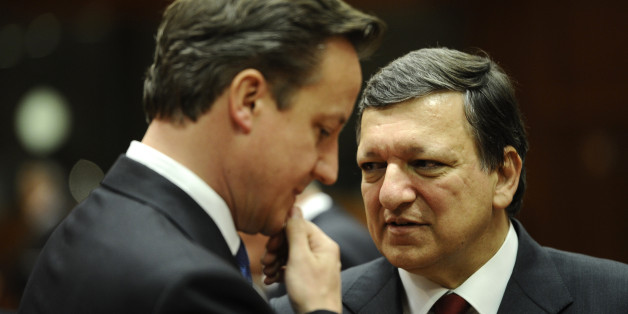 Getty
David Cameron's plans to claw back UK powers from Brussels are "doomed to failure" as all 28 member states would fail to back Britain's "unreasonable" demands, European Commission President Jose Manuel Barroso has warned.
Barroso poured scorn on the Prime Minister's plan to bring legislation from the EU back into the UK's control, insisting that it would only be achievable by reviewing over 150,000 pages of EU law on a case-by-case basis.
"There are two ways. One is the pragmatic reasonable approach, seeing case by case whether legislation is needed or not," he told reporters.
"The other one is to have a fundamental discussion about the competences of the EU, even in terms of renationalisation. I think the second approach is doomed to failure."
Barroso's warning came on Wednesday, the same day that Cameron insisted in his keynote Tory conference speech that "we have won allies to get powers back from Europe".
UKIP leader Nigel Farage leapt on Barroso's remarks, saying: "There will be no change in our relationship with the EU before, during or after Mr Cameron's futile "renegotiations". The EU knows this, Mr Cameron knows this – and the people of this country need to know this too."
Despite Barroso's insistence that he was not weighing in directly over UK politics, the EU President recently caused controversy when he predicted that Britain's European elections next year could see UKIP come out on top as the "first force".
Barroso warned that "there will be others, many, who oppose" Cameron's plans, while others could destroy them entirely through a veto.
"Britain wants to again consider the option of opting out. Fine, let's discuss it but to put into question the whole acquis of Europe is not very reasonable," he said,
"What is difficult, or even impossible, is if we go for the exercise of repatriation of competences because that means revising the treaties and revision means unanimity. From my experience of 10 years, I don't believe it will work."
The European Commission boss aimed a swipe at the UK for engaging in "theological discussions" about EU legislation.
"Our approach is not an ideological one. It is not about weakening the EU. It is not about giving up on integration or on ever closer union," he added.