You'll have to excuse Gary Barlow if he seems distracted on 'The X Factor' this year - it's because he's having to fend off a flirty Nicole Scherzinger.
The Take That star has revealed the former Pussycat Doll loves nothing more than flirting with him, and is constantly smooshing his face into her heaving bosom.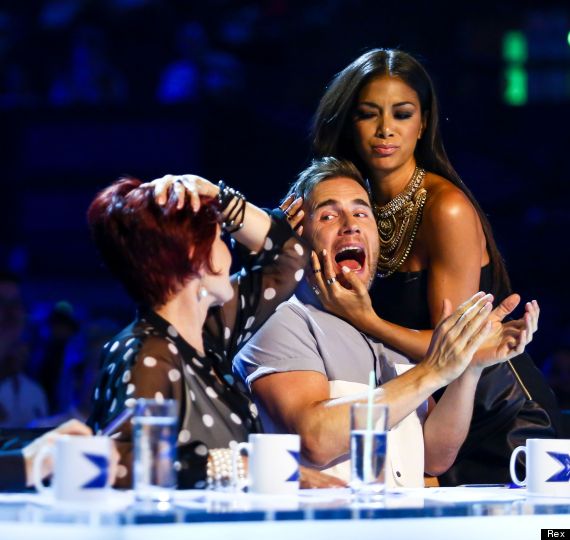 Gary Barlow and Nicole Scherzinger flirting on 'The X Factor'
"She does it a lot," Gary told The Mirror. "I've got used to it now. Just goes to show you can get used to anything, can't you?"
It's a hard life being an 'X Factor' judge, eh Gaz Baz?
"You know what, I think she knows she is safe flirting with me," he added. "I'm a happily married man.
"She is full-on and that is good. I love it when she gets up and dances – it always tickles me."
Meanwhile, details of Gary's new solo material have emerged, including a smouldering cover shot and the first single, 'Let Me Go'.
It is set to be released on 17 November, and will serve as the first single from his new album, 'Since I Saw You Last'.
Gary is then set to tour the UK in April next year in support of the album.
Take a listen to 'Let Me Go' below...
LIKE US ON FACEBOOK | FOLLOW US ON TWITTER
MORE 'X FACTOR'