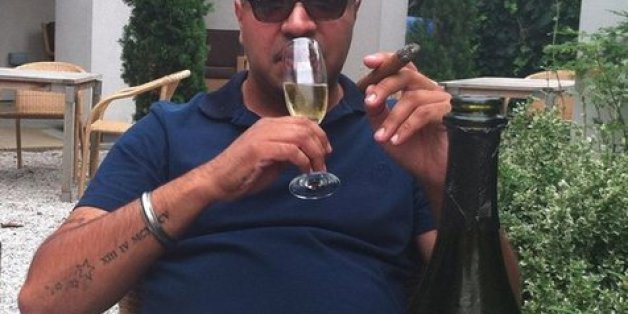 Facebook
One of the former leaders and co-founders of the English Defence League has apparently stated that he is ready to hand himself into police after going on the run.
The fugitive Guramit Singh Kalirai appeared to take to Facebook to proclaim his innocence after being been found guilty of a violent botched robbery.
In his message, it appears the former EDL leader claims he was stitched up by the police and complains that he has not seen family and friends for weeks.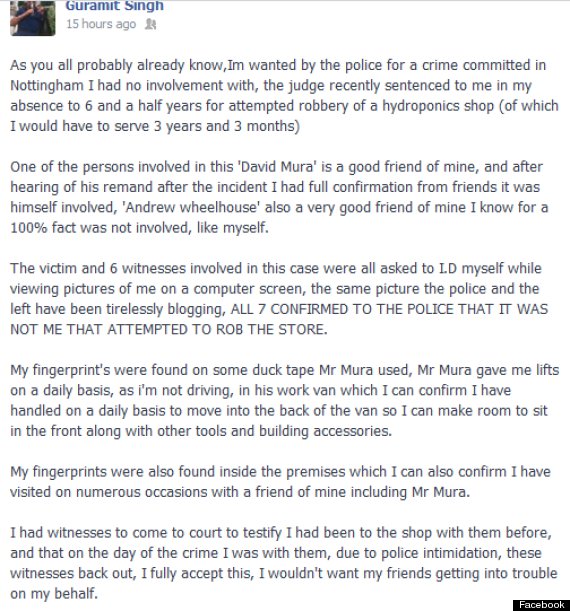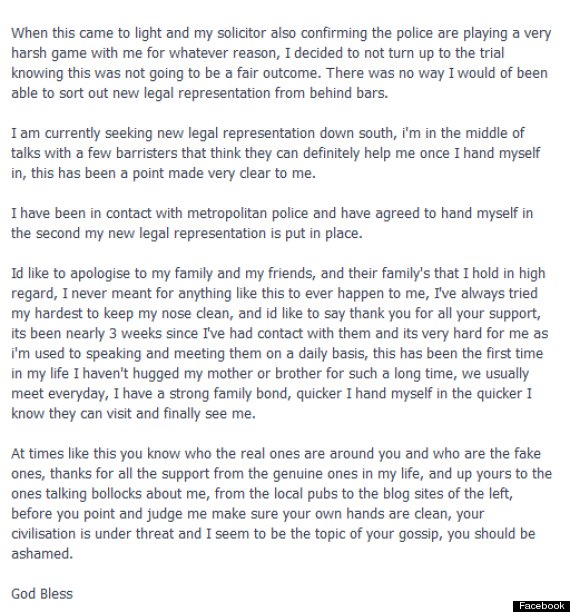 Kalirai, 31, along with two accomplices Andrew Wheelhouse, 31 and David Mura, 26, tied up a shop assistant and threatened to slash his throat in a robbery gone wrong in Nottingham.
The trio were sent to prison after being found guilty of attempted robbery but Kalirai absconded ahead of the trial and was sentenced to six-and-a-half-years in prison in his absence.
Kalirai, who ran the "Sikh division of EDL", was within the inner circle of the leadership of the far-right organisation, along with leader, Tommy Robinson and deputy Kevin Carroll.