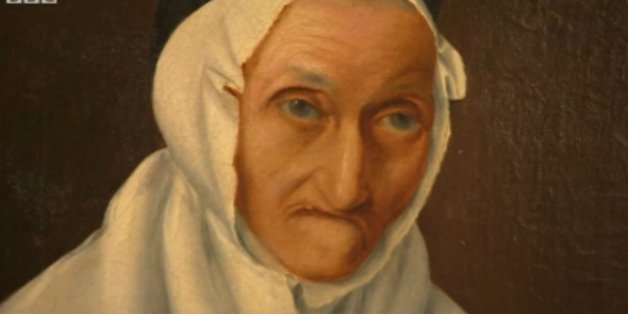 An elderly couple have been left baffled after a chilling painting of a menacing-looking "old crone" mysteriously turned up at their home.
In scenes that wouldn't be amiss in an Edgar Allan Poe story, the oil painting was sent to Keith and Sue Webb in the post to their home in home in Winchester, Hampshire with no explanation.
The unmarked portrait of an "ugly" woman in a white headscarf left Sue feeling "threatened," Keith, 82, said, so they banished it to the garage.
"My wife thought it looked rather evil and she said 'I do not want that in the house' so in the garage it goes," he told Heart Radio.
Royal Mail has been unable to tell the couple the identity the sender of the soul-taker painting.
Keith said he had taken it to a local auctioneers who told him it was between 200 and 300 years old and worth about £200.
He added that none of his relatives had died recently so he did not think the painting had been left to him in a will.
Mr Webb said that he hoped some publicity might help identify the sender.
"It's just a total mystery," he said.
* Cue Twilight Zone Music...*