A former prisoner jailed alongside Nelson Mandela has recalled how the ANC leader insisted there would be no appeal after their trial even if they were handed the death sentence.
In a Special Session at the One Young World Summit 2013 in Joannesburg, South Africa, Counsellors, Ahmed Kathrada, shared intimate insights into his relationships with the former South African president.
Kathrada spoke of his early encounters with Mandela, with whom he was later incarcerated on Robben Island. He went on to serve as political advisor to Mandela when he was elected President of South Africa in 1994.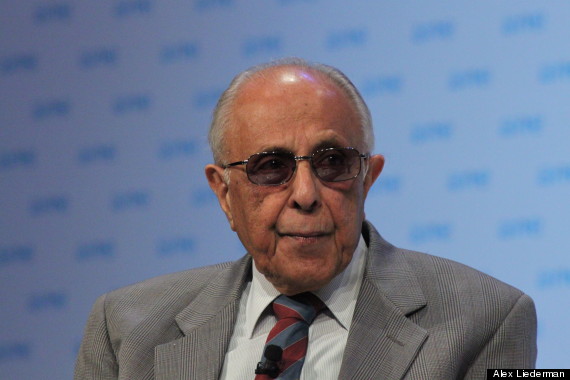 Ahmed Kathrada was imprisoned with Nelson Mandela on Robben Island
"When I met this man, when I was at school, he asked me questions about myself and what I was going to do with my life…He made me feel so comfortable and equal to him that I felt proud I could go back to my school friends and boast that I knew a university student" Kathrada said.
Speaking about the trial that would lead to their conviction under the apartheid regime, Kathrada revealed how Mandela insisted they use the opportunity to make a political statement.
"What he said, what we all followed when we gave evidence, is to go into the box, repeat your political views and do not apologise.. Even if it's a death sentence, we don't appeal."
Visibly emotional - Kathrada spoke of the racial segregation they experienced at the hands of their prison guards.
One Young World Sessions Live
"Of the seven of us I was the only Indian. The first thing we had to do was change into prison clothes. I was given long trousers, while Madiba and all my colleagues were given short trousers. The rationale was that all blacks, regardless of their age, were children and children wore short trousers."
Francois Pienaar, who captained the Springboks to victory in the 1995 Rugby World Cup, revealed the moment that he first encountered Mandela.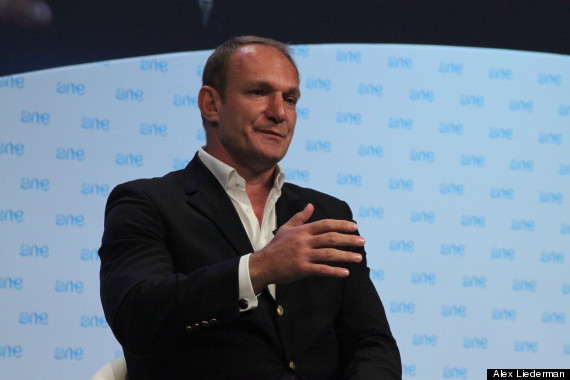 Francois Pienaar recalled his first meeting with Nelson Mandela
"I get a telephone call from Mary, Mr Mandela's assistant, who says: 'He would like to have tea with you' – incredible," Pienaar said.
"My first thoughts were: 'Why? What does he want to talk to me about?' Then I became a chick and started worrying about what clothes I would wear."
Speaking of their first conversation, Pienaar revealed: "I remember his booming voice and the size of the man. He took me into his office, poured me tea and for about an hour we sat and talked about life, politics and sport.
Pienaar recalled how Mandela surprised the team when South Africa reached the final of the World Cup, with a visit before they took to the field, saying: "We were getting ready for the game and there was a knock at the door…It was Mandela. What was he wearing? A Springboks jersey."