It was one of the most unsporting moments in World Cup football history - so it's obviously worth marking with a massive statue.
Zinedine Zidane's bizarre nutting of Marco Materazzi in the 2006 world cup final has been turned into a bronze landmark.
Created by artist Adel Abdessemed the 'Coup de Tete' on Corniche in Doha the immortalises the infamous attack.
Thoughts?!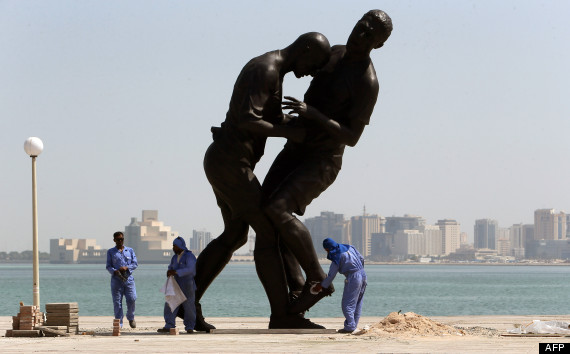 The masterpiece: Workers finish putting the statue in place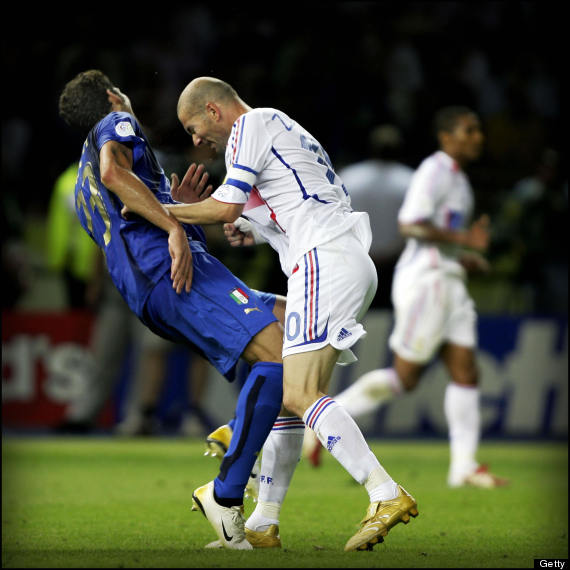 Zidane sends Materazzi to the ground after headbutting him