Last week I made a wish that events at Downton would crank up a notch. This week, it was a case of, upstairs, prayers answered. Downstairs.... well, be careful what you wish for.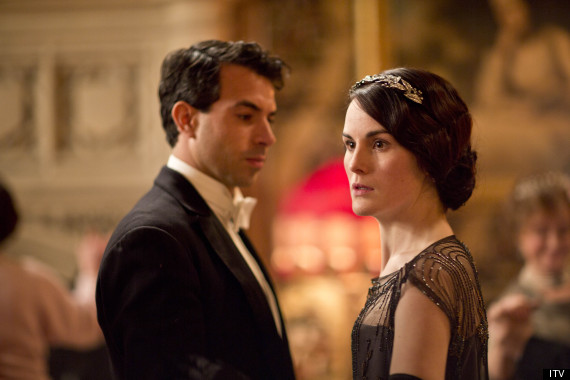 Lady Mary had a taste of life after Matthew during the house party
A house party made for the arrival of Dame Nellie Melba, a real-life Aussie superstar, played here by contemporary favourite Dame Kiri Te Kanawa. There was no doubting the power of her performance in song - apparently grown production crewmen were brought to tears when they filmed it - and it was an improvement on her earlier scene with Lord Grantham at dinner, where she seemed to be talking without her lips moving, like that other aristocrat, Lord Charles.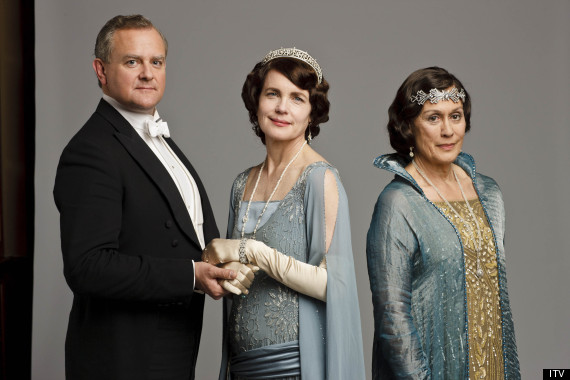 Lord and Lady Grantham welcomed Dame Nellie Melba to their house
Never mind, she gave the perfect soundtrack to some romantic shenanigans. While Lord Grantham gave Michael Gregson the cold shoulder - doesn't he realise this man loves his daughter so much, he's about to become German, for heaven's sake? - Lady Mary, only recently come out of her funk due to losing her great love, went back into it after meeting the "dashing pirate" Mr Gillingham. Honestly, there's no pleasing some people.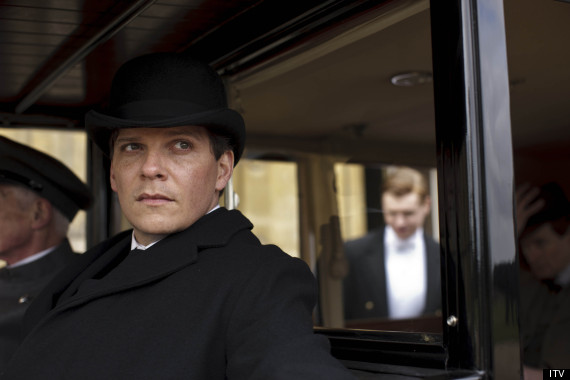 Nigel 'No Good' Harman was on knuckle-cracking good form as Mr Green
But all of this served as a frothy foliage to the horrors going on elsewhere in the house. Because, downstairs, Mr Green, the familiar face of Albert Square alumnus Nigel Harman, was bringing a far less edifying new ingredient to the table. "There's something about him…" moaned a sulky Mr Bates. "He was just having fun," his younger, more fun-loving wife replied. It turned out Mr Bates was, horribly, right, with Mr Green's skulduggery putting any of Barrow and O'Brien's previous misdeeds to shame.
Joanna Froggatt as Anna brought so much to the surface as she hid like a wounded animal, shrinking even from her kind husband's care. I've been bemoaning the smug Bates pair for the last few episodes, but seeing them involuntarily set on another course, with all their complacency vanished at a stroke, was as moving as it was genuinely surprising. Full marks, Lord Fellowes, for still managing to keep us on our toes, four series in.