Purists may spend their time arguing that 'Homeland' should have finished at the end of season 1, gone out - forgive me - with a bang, and secured its place in the canon of great, unforgettable telly.
The purses have more sway, however, and so here we are, Series 3, with Brody, war hero turned terrorist turned congressman turned fugitive, on the run after being framed/found out for blowing up half of the CIA, and Carrie Matthison putting her career on the line with her lone, quivering voice, proclaiming his innocence to Congress.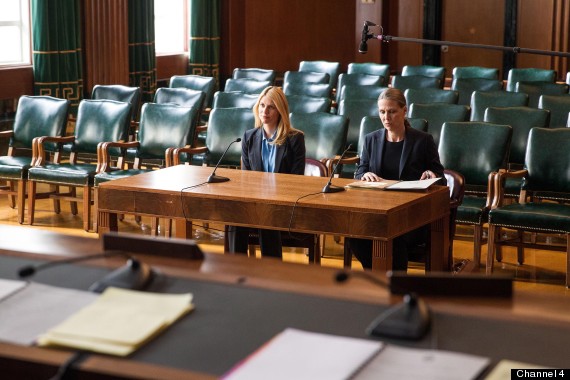 Carrie in front of Congress - ambushed by a leak from within the CIA
And so, it was business as usual in this first episode... with Saul trying to talk Carrie off the roof, all the while struggling with the circumstances of his own promotion to Director. One moment, he stared in bewilderment at the bloody great hole left by Nazir's bomb, the next he was calmly ordering a sextet of kills. It's high time that the complex layers of Saul came to the fore, with the still mastery of Mandy Pantinkin.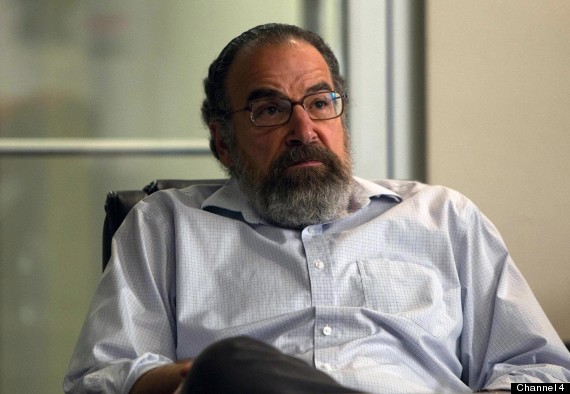 Saul - head of the CIA, but is he happy?
Meanwhile, back in soap-land, the Brody family were trying to deal with the fall-out of Dad suddenly becoming America's most wanted. Press baying at the door. FBI tracking every move. But never mind all that. Dana was only really worried how she was going to smuggle a selfie-pic to the cutie she met in the institution. Which of course she managed, like any self-respecting teenager.
It occurs to me that if the CIA could somehow decant the focus, tirelessness and resourcefulness of hormonal adolescents everywhere, they'd have a lot fewer problems. Who knows, they might even be able to lay their hands on a certain missing congressman.