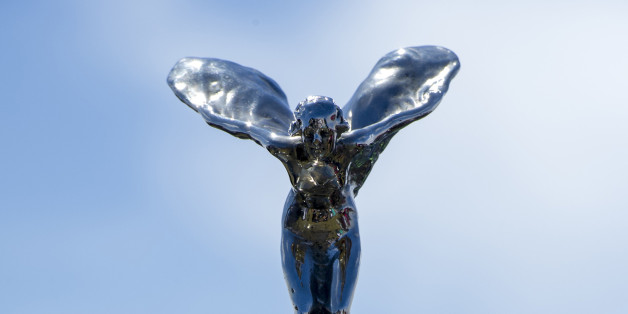 Getty
The shit has literally hit the fan at Britain's most famous jet engine maker after a disgruntled worker staged a dirty protest and repeatedly smeared excrement inside new turbines.
The mystery menace, who is believed to have struck eight times, has also soiled the floor at the Rolls-Royce factory at Bristol.
Insiders claim that areas have had to be sealed off following the disgusting attacks while bosses launched an investigation, though production has not been halted.
A factory insider said: "I've worked here for several years and we have never had anything like this before.
"It is really odd and it is the one thing in the factory that everyone is talking about.
"Whoever is doing this is revolting and disgusting but in a weird sort of way it has brought people together. We all want to see this stopped as soon as possible.
"It is hard to figure out what makes people tick but they must have a real grudge against the firm."
The £75 million factory, which has 3,500 employees, makes commercial and military aircraft engines as well as turbines for ships.
It has high levels of security because of its vital role in the defence industry.
Rolls-Royce is regarded as one of the most prestigious employers in the Bristol region and jobs at the ultra-modern plant are highly prized.
The factory, which was opened by Princess Anne in 2008, has escaped much of the job cuts which have affected Rolls-Royce in recent years.
Around half of the staff work for the company's Defence Aerospace division, which is responsible for the design, development, manufacture and support of some of the most sophisticated military engine products in the world.
Teams at the factory also manage the company's involvement in various military programmes, such as the AirTanker consortium supplying the UK's Future Strategic Tanker Aircraft, and Europrop International, which is designing and producing the engines for the Airbus's A400M military transport aircraft.
Bosses said they did not want to comment on the reports.