PA
Sir Richard Branson's luxurious holiday home Necker Island has reopened the Great House two years after it was devastated by fire.
The 74-acre island situated within the British Virgin Islands was completely destroyed in 2011 after a freak lightning bolt struck the main building.
Kate Winslet famously saved Sir Richard's 90-year-old mother, Eve, as flames ripped through the Balinese style holiday home.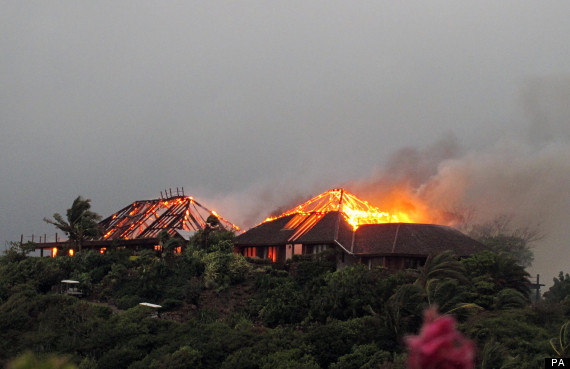 The Great House was ravaged by fire after being struck by lightning in August 2011.
Branson said: "Necker Island has been my home for more than 30 years and for me it is the most beautiful place in the world.
"The brand new Great House is the heart of the island and I'm thrilled with the results. This signals a new dawn for Necker, which I'm very excited about."
Necker Island is open to the public to hire but you would need to pay £37,000 per night, let's hope that breakfast is included.