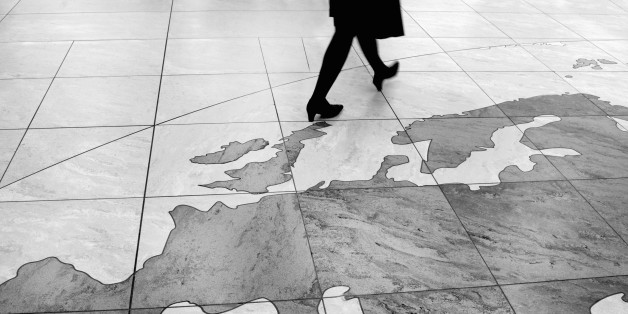 Getty
British business pioneers like Virgin, Rolls Royce and Dyson have been overlooked in a new list of the world's most innovative firms, which failed to list a single UK firm.
Foreign firms like Apple, Mitsibushi and Chevron were included in the Thomson Reuters Top 100 Global Innovators report, which describes its list as the "vanguard of 21st century innovation".
The report calculates the number of patents applied for, granted and applied in markets across the world, as it warns that the UK is trailing behind America in spending $24.1 billion compared to $279 billion.
"The UK government does not incent innovation like France and other nations, which impacts its ability to attract and retain large, innovative organizations," said Thomson Reuters in its report.
A Business Department spokesperson said: "Innovation is a key driver of economic growth and the Government is fully committed to improving the UK's innovation performance, and ensuring the UK remains the largest European destination for foreign direct investment.
"We are continuing to invest in businesses through the Technology Strategy Board, which has a budget of £440 million for 2013/14 and received an extra £185 million boost for 2015/16 in the latest spending review."
The list includes:
3M Company
ABB
Abbott Laboratories
Advanced Micro Devices
Air Products
Alcatel-Lucent
Altera
Analog Devices
Apple
Arkema
Asahi Glass
AT&T
Avaya
BlackBerry
Boeing
Brother Industries
Chevron
CNRS, The French National Center for Scientific Research
Commissariat à l'Energie Atomique
Corning
Covidien
Delphi
Dow Chemical Company
DuPont
Eaton Corporation
Emerson
Ericsson
European Aeronautic Defence and Space Company
Exxon Mobil
Ford
Fraunhofer
Freescale Semiconductor
FUJIFILM
Fujitsu
General Electric
Goodyear Tire &Rubber
Google
Hewlett-Packard
Hitachi
Honda Motor Company
Honeywell International
IBM
IFP Energies Nouvelles
Infineon Technologies
Intel
Jatco
Johnson &Johnson
LG Electronics
Lockheed Martin
L'Oréal
LSI Corporation
LSIS
Marvell
Michelin
Micron
Microsoft
Mitsubishi Electric
Mitsubishi Heavy Industries
NEC
NGK Spark Plug Co., Ltd.
Nike
Nippon Steel &Sumitomo Metal
Nissan Motor Company
Nitto Denko
NTT
Olympus
Omron
Oracle
Panasonic
Philips
Procter &Gamble
Qualcomm
Roche
Safran
Saint-Gobain
Samsung Electronics
SanDisk
Sandvik
Seagate
Seiko Epson
Semiconductor Energy Laboratory
Sharp
Shin-Etsu Chemical
Siemens
Sony
STMicroelectronics
Sumitomo Electric
Symantec
TDK
TE Connectivity
Texas Instruments
Thales
Toshiba
Toyota Motor Corporation
TSMC
United Technologies
France
Valeo
Xerox
Xilinx