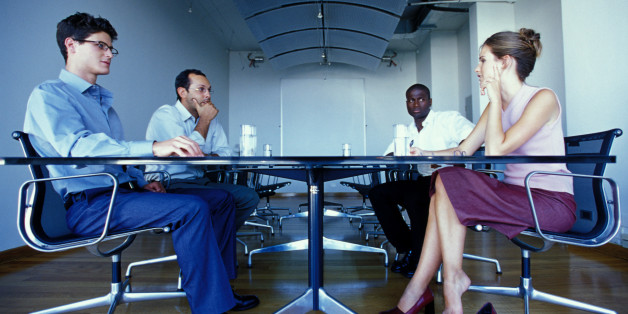 Getty
Vince Cable has welcomed new figures on the number of women on company boards, saying good progress is being made towards a target of 25% by 2015.
The Lib Dem business secretary said he was confident the figure would be reached after a study showed that 19% of directors were female, up from 12.5% in 2011 when the target was set after a report by Lord Davies. However, Lord Davies warned that there was still a "long way to go" before the 25% target would be reached.
Almost a quarter of non-executive directors are women, up from 15% in February 2011, while 6.1% of executive directors are female, a 0.6% increase, the Government study showed.
But the number of FTSE100 companies with women on them has fallen by one to 94 since earlier this year.
Cable has written to firms with all-male boards asking them what steps they were taking to address the issue.
He said: "Businesses are clearly still striving to get the right mix of talent around their boardroom table and we must not lose that momentum.
"We have until 2015 to reach our target of 25% of women on the boards of listed companies which Lord Davies set us two years ago. With today's encouraging figures, I am confident we can get over the finish line.
"But appointing more women as non executive directors is not an end in itself. This is about more talented women getting executive experience, so that they will not only advise, but run this country's great companies."
Lord Davies said: "These figures are a sign that we have come a long way since our original report in 2011. The target of 25% in the FTSE100 by 2015 was rightly ambitious but the increase in the figures is a sign that businesses are not letting the issue pass them by.
"However, this is no time to get complacent and think that the job is nearly done. We have still got a long way to go but at least these numbers are moving in the right direction after stalling earlier in the year."
Katja Hall, CBI chief policy director, said: "These figures show the voluntary business-led approach is working and we are pleased to see we are on the way to reaching our 25% target.
"Businesses can only secure the best leaders if they look at the widest pool of candidates and greater diversity in the boardroom also improves decision making.
"If we are to remove further blockages in the pipeline of female talent to the top, business leaders must continue to improve recruitment, mentoring and succession planning."
See also: