Love vintage? Come inside MyDaily's favourite vintage start-up boutiques and meet the girls who are doing vintage fashion in their own way. Tea and cake, anyone?

FAIRWEATHER VINTAGE
After graduating from London College of Fashion, Kelly Fairweather combined her love of vintage and seamstressing to start up Fairweather Vintage in her hometown, Ipswich. For Kelly vintage "possesses a beautiful thing called provenance" and it's the story behind each gem that she finds so fascinating.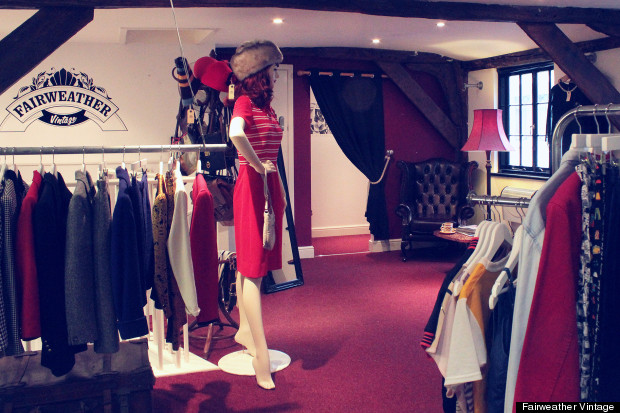 The best bit about this boutique? Apart from the dreamy clothes, the in-house tailoring service which she says is a definite "salute to the shops of days gone by, where a tailor was always on hand". Garments from the 1940's-1980's range from £10 to £60 and while specialised pieces go up to £250, there's a vintage trunk packed full of goodies where shoppers can rummage for £5 bargains. As if the boutique didn't keep her busy enough, Kelly also hosts vintage nights locally, where she gets behind the decks and cocktails are served in teacups.

Her fave vintage find? Purple Dr Marten boots. "I was at Bestival on the Isle of Wight and our tent got flooded," she says. "Three more days in wet trainers loomed until the nearest charity shop offered these beauties in my size for £3. Perfection!" Clearly this girl has a good eye.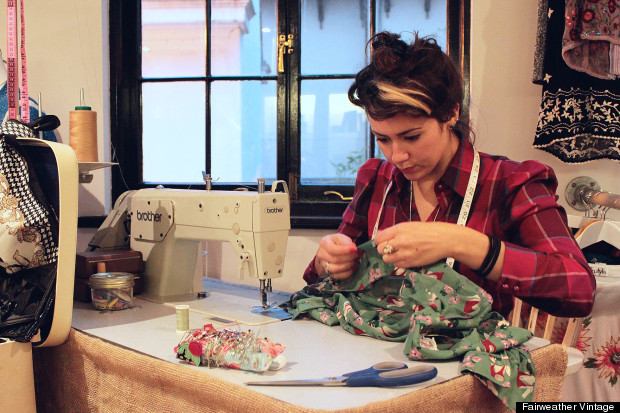 PARMA VINTAGE
Gillian Chalmers opened Parma Vintage four years ago in her hometown of Gourock, Scotland. After travelling across the world with Virgin Atlantic, Gillian gave up her gig as a cabin crew member to set up her boutique using vintage pieces she had found all over the world while working.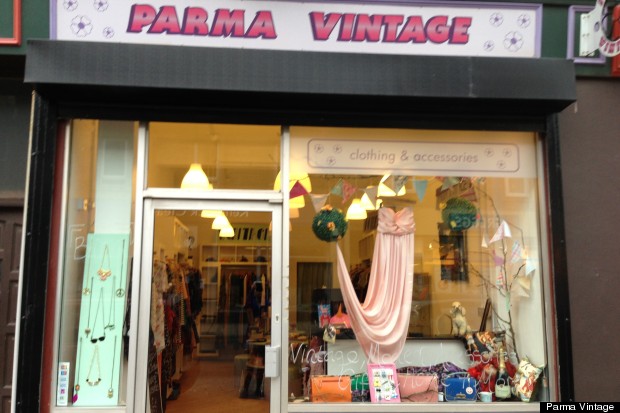 She loves vintage because of its "uniqueness and quality" and opened her shop to make vintage style more accessible to girls in the area. Prices start at a steal of £15 so that her customers can always find "a real bargain". Her best ever vintage buy? "A cream Chanel bag," she says, without having to think for a second. Smart girl.

HOPE & HARLEQUIN
For Hope & Harlequin owner Louise Hill, vintage is an "addiction - once you start wearing it there's no going back". And she loves the story behind every piece too (you should see the prom dress she has that was in an episode of Miss Marple). Having started her Brighton business in 2007, Louise now has a second shop across the street which specialises in vintage bridal wear and offers a made-to-order collection.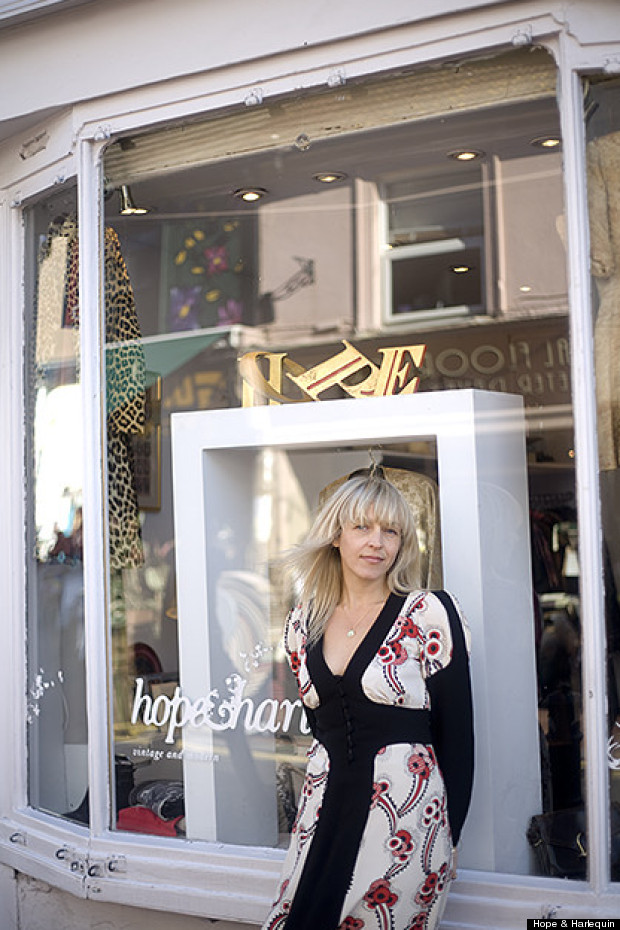 Her most recent find? An incredible 1920s fully-beaded cream dress which she found at a market and loved so much she took it to a museum to get it authenticated.

At Hope & Harlequin prices start at £5 and go up to £2,000, so there's something for everyone who wants a little piece of heritage to call their own. Bespoke, beautiful and by the sea – we're sold.

VINTAGE TO VOGUE
Vintage To Vogue is where all the cool girls shop in Bath. Owner Imren Eshref opened the boutique after studying fashion in London and the shop now boasts a fantastic men's collection and pieces dating back to 1912.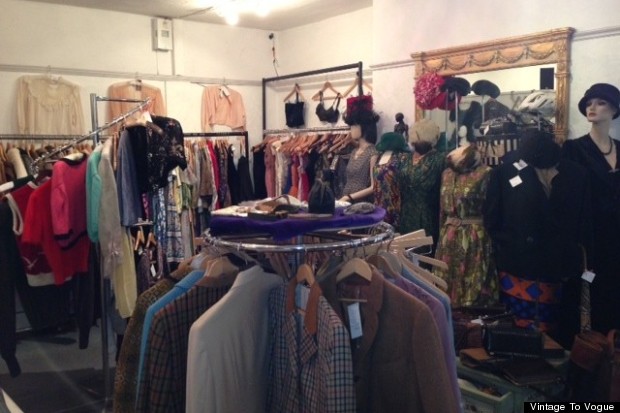 For Imren, vintage is all about cut, fabric and timelessness.

Her best find? A post-Edwardian black and gold dress. Cast your mind back to gowns circa the Titanic and think glitzy gorgeousness, spending all night dancing and the champagne never running dry.

The restored piece now hangs nonchalantly (in the way that only very special dresses can) with Vintage To Vogue's extraordinary wardrobe of one-off items (which each have mid to high end price tags). Very Downton Abbey.

CLOSET & BOTTS
It all started when two girls decided to run off to Europe in their camper van and trawl flea markets looking for treasure.

Harriet Maxwell and Chloe Shearing - AKA Closet & Botts - are serious vintage magpies. The online shop and their quirky pop-up shops utilise perfectly both Harriet's creative eye (she used to be a window dresser for Anthropologie) and Chloe's culinary skills (she worked in a patisserie shop) to create an artisan shop/ café vibe. The dream being to make this bricks and mortar one day and have a permanent boutique.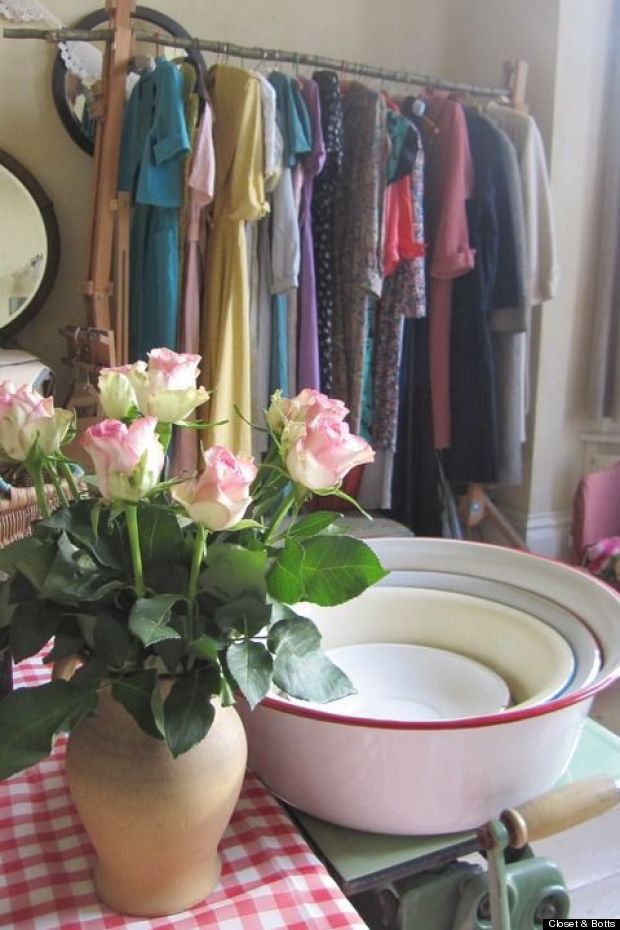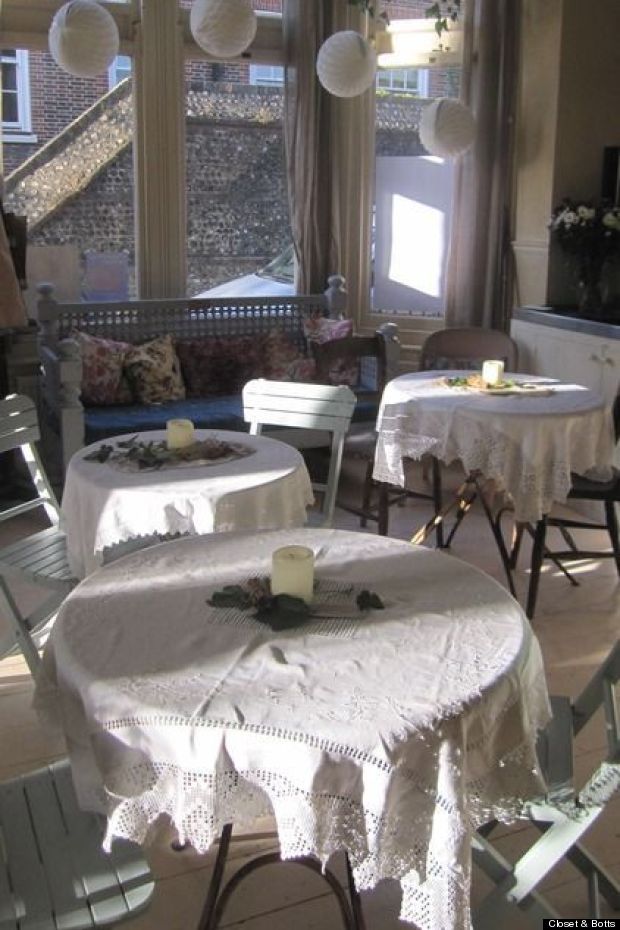 They love to shop in France - who doesn't adore that chic I-don't-even-try style? - and are forever updating their Tumblr with inspirational snaps. Harriet's favourite vintage find? A black cocktail dress she bagged in Florence for €5.

LOVE VINTAGE? Join MyDaily at Somerset House on Saturday for London Fashion Weekend, we're talking all things vintage with singer and vintage expert VV Brown, styling powerhouse Grace Woodward and designer and ex-TOWIE star Lydia Bright.