Manchester United have announced a £4 ticket reduction for Barclays Premier League away games beginning next month.
From the champions' fixture at Fulham on 2 November onwards, every ticket bought by a United season ticket holder will be cheaper than the original price.
The decision comes as part of the £200,000 set aside by each Premier League club to encourage more fans to travel to away games.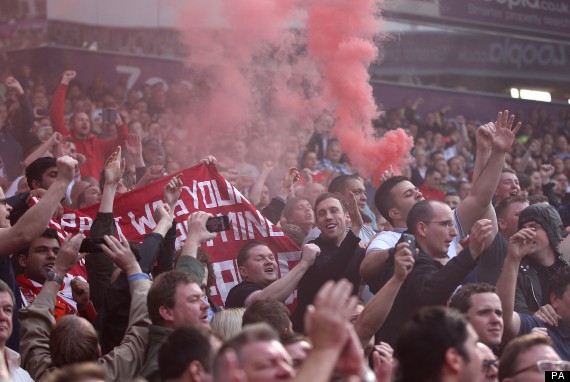 United fans support their team at West Brom in May
United's away support is probably the most vocal in English football's top tier and they are one of the few sets of travelling supporters to sell out for every domestic game on the road.
Fans will argue the gesture is long overdue after the vast hike in ticket prices under the Glazer family's ownership, as the makeup of the support has altered significantly.
Such positive news is welcomed, though, following the club's disastrous transfer window and three league defeats already under David Moyes.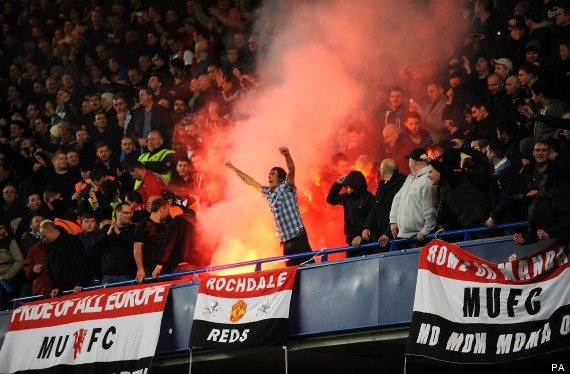 United fans in full voice at Chelsea last year
The club's executive vice chairman Ed Woodward is keen to communicate with supporters more after the occasionally tyrannical Sir Alex Ferguson regime. United finally opened their official Twitter account three months ago and already boast over one million followers.
Woodward also hinted in the summer the words "Football Club" could return to United's official crest.
The club badge was changed in 1998 amid much criticism, in what was believed to be a commercially-motivated move.