Mariah Carey was anything but shy and retiring as she decided to showcase her, erm, assets to her husband on his birthday. In doing so she also shared them with the whole of Twitter, making it 'One Sweet Day' for her many male fans.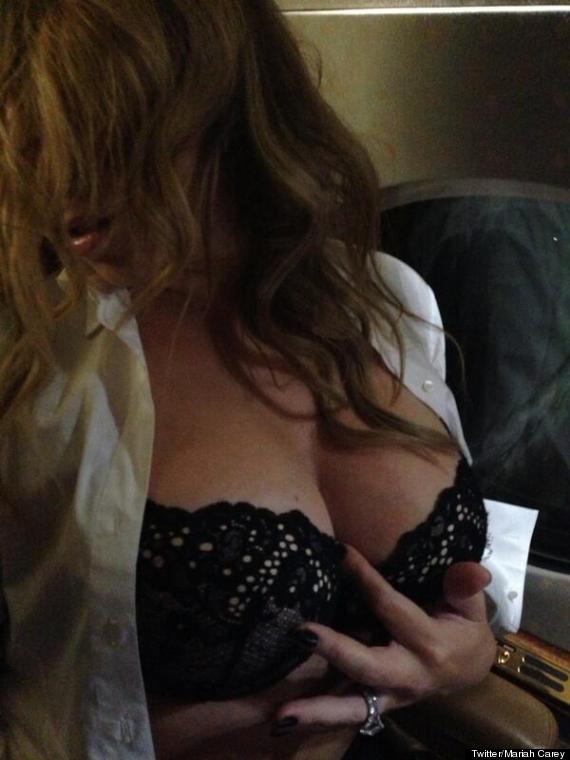 Mariah Carey
Mariah wanted her husband Nick Cannon to hurry up home on his 33rd birthday on Tuesday and decided to share a rather private snap.
Along with the photo she tweeted: "Happy Birthday to my Hubby @NickCannon..."my baby I'm waiting on youuuu"hahaha! KKLB! GHL!!!! Mwah !!!!! [sic]"
But while the world is privy to the star's bust, parts of her message were in code. KKLB is widely thought to stand for 'Ok Ok Lover Boy' while GHL remains a mystery that only Mariah and Nick will understand.
Whatever the meaning the snap was certainly one way for the star to get attention ahead of the release of her upcoming album - subtlety clearly isn't Mariah's strong point.
LIKE US ON FACEBOOK | FOLLOW US ON TWITTER