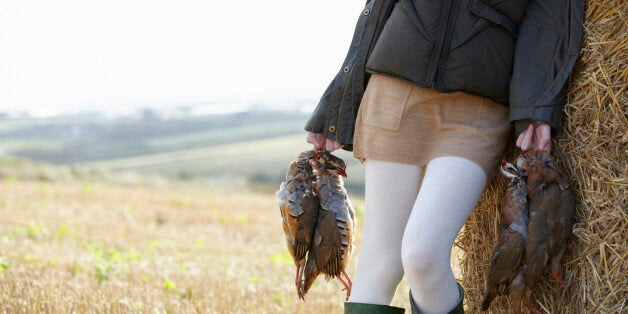 Animal welfare charity PETA has slammed a group of "sick, heartless" students who publicly plucked birds on their university campus and strung up the dead bodies from their windows.
Students from Oxford Brookes University killed 17 partridges on a shooting trip and returned to their halls to pluck the birds. Instead of doing so in private, the four males chose to pull apart the partridges on a bench in the middle of their campus - in full view of other students, the Tab reported.
The students, whom HuffPost has chosen not to identify, then hung the bodies from their bedroom windows - and posted the gory pictures on Facebook.
A spokesperson for PETA called the students "heartless louts". "[Partridges] are gentle and inquisitive animals," he told The Huffington Post UK. "These birds are likely to have endured a slow, painful death when they were blasted out of the sky for the sick amusement of heartless louts.
"The young men amusing themselves at hanging the birds' dead bodies in their windows may be at university, but they clearly missed the basic lessons of compassion and respect that most of us learn in childhood."


Paul McCormack, vice president of student experience at Oxford Brookes, told HuffPost UK: "We do not condone this behaviour as the university should be an accessible place for everyone. This could this cause distress for students, as well as a hygiene threat.
"The university's accommodation wardens are currently dealing with the matter."