If you survived one shark attack, you may consider your situation pretty lucky – but one diver miraculously managed to evade the jaws of death twice, in just 10 years.
Greg Pickering underwent 10 hours of surgery for "substantial injuries" after his head and face were shredded by a shark, believed to be a Great White.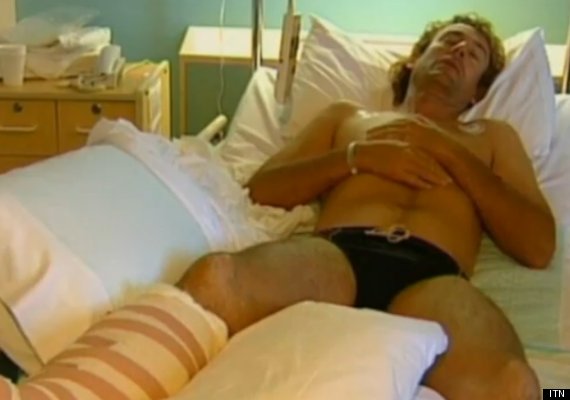 Abalone diver Greg Pickering
READ MORE:

LOOK: Shocking Graphic Shows Just How Many Sharks Are Killed EVERY HOUR
In March 1994, the 55-year-old was attacked twice by a 1.5m bronze whaler about five nautical miles from Cervantes, further up the coast.
During that incident, the shark mauled his shin and calf, ripping through his wetsuit.