You'd have thought the drama of losing a band mate, securing a spot in the 'X Factor' final 12 and then having said member return to the group would have been enough drama for Rough Copy, but it appears that is only part of the story.
Ahead of the first live show in this series, band member, Sterling Ramsey has bravely revealed his fight to distance himself from his family's criminal history.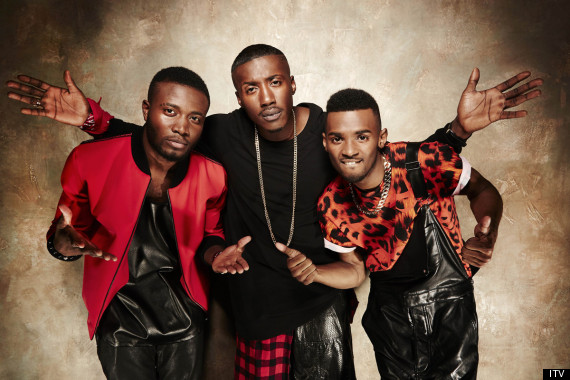 Sterling Ramsey (centre) with his Rough Copy bandmates
The singer revealed that his dad is currently serving a three-year sentence for burglary while two of his cousins are in jail for their part in the murder of a rival gang member.
But the singer who will perform with band mates, Joey Thomas and Kazeem Ajobo on Saturday night, will only focus on the positives.
He told The Metro: "I'm living proof that you don't need to turn to crime to earn a living. Through the work I've done with other underprivileged youngsters and X Factor I've finally made my mum and grandparents proud. That's all I could ever ask for - to make them happy."
Looks like we might need to get the tissues ready ahead of Rough Copy's live debut this weekend.
LIKE US ON FACEBOOK | FOLLOW US ON TWITTER