Dirty trenches in far-off countries and mundane army routines may seem unlikely opportunities for award-winning photography, but the British Army has shown that war photography need not just be about the adrenaline of conflict.
Winners of the army's annual photography competition have been revealed, with awards going to images of soldiers cleaning guns, quad-biking on sand dunes and joshing with Afghanistan comrades while off-duty.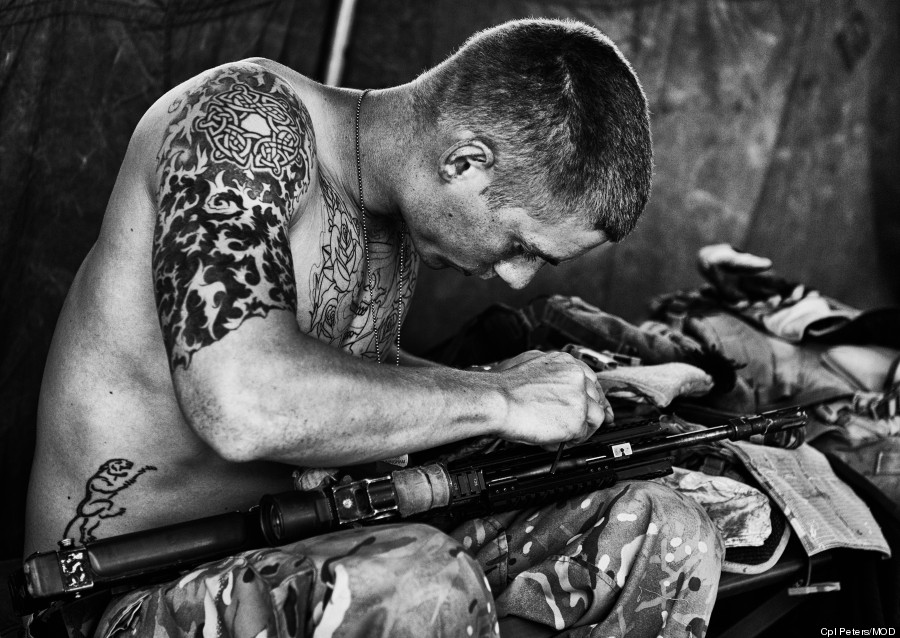 Overall winner - Private Ross Cunningham from 1SCOTS cleaning his personal weapon at FOB Shawqat after a patrol to an ANA checkpoint.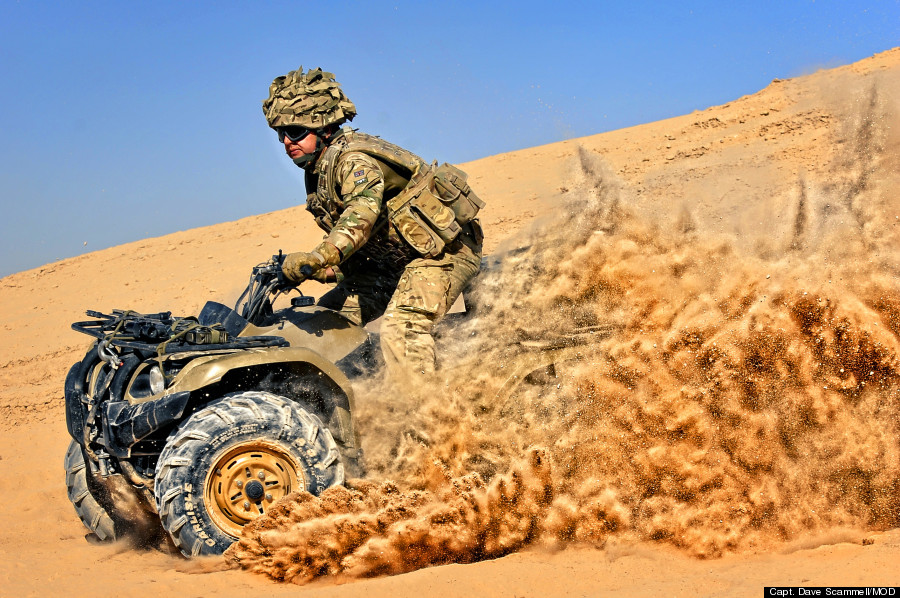 Winner - Amateur Portfolio - "QUAD BIKE", by Capt. Dave Scammell from Fareham. Picture shows Sgt Evans from the Unmanned Aerial System (UAS) Battery whose role providing the British Army's 'eye in the sky' in support of Land Forces on operations.
War photography has led to some of the most famous photos in history, as seen recently in 'Vietnam: The Real War' - a book published by Associated Press to mark the 50th anniversary of the conflict.
The pictures from the Army Photography Competition reveal progress in Afghanistan, as well as posed portraits, sporting images, training and ceremonial duties.
Honorary Colonel of the Army's Media Operations Group said: "These professional and amateur pictures capture elements of Army life that we just don't see otherwise, and it's a reminder that excellence on operations is not only about the frontline, but also about the individual, the bond between soldiers, the training and hard work, and also the lighter side of life."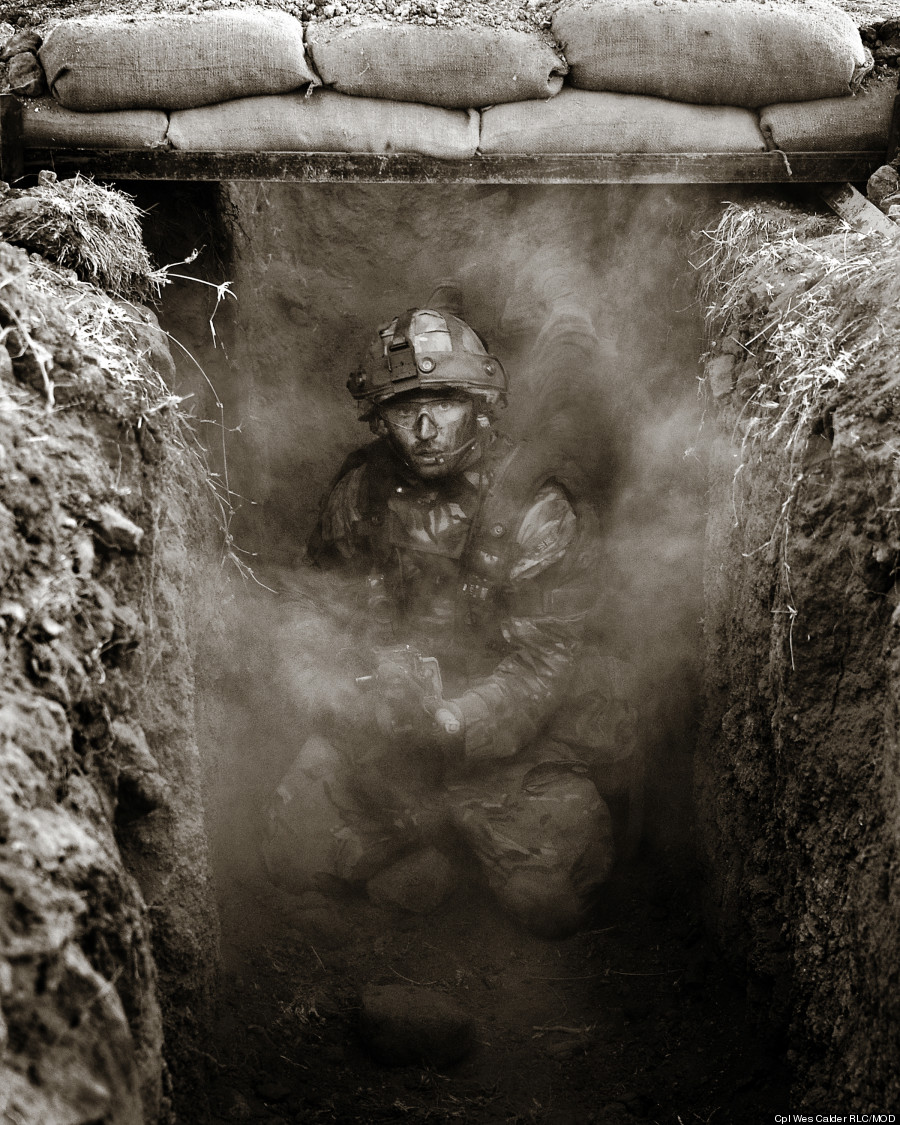 Professional Portrait winner Cpl Calder - picture shows Private Craig Leaman from 1st Battalion The Princess of Wales's Royal Regiment (1 PWRR) clearing part of a trench system during a dawn attack whilst on Exercise Askari Thunder 6 in Kenya.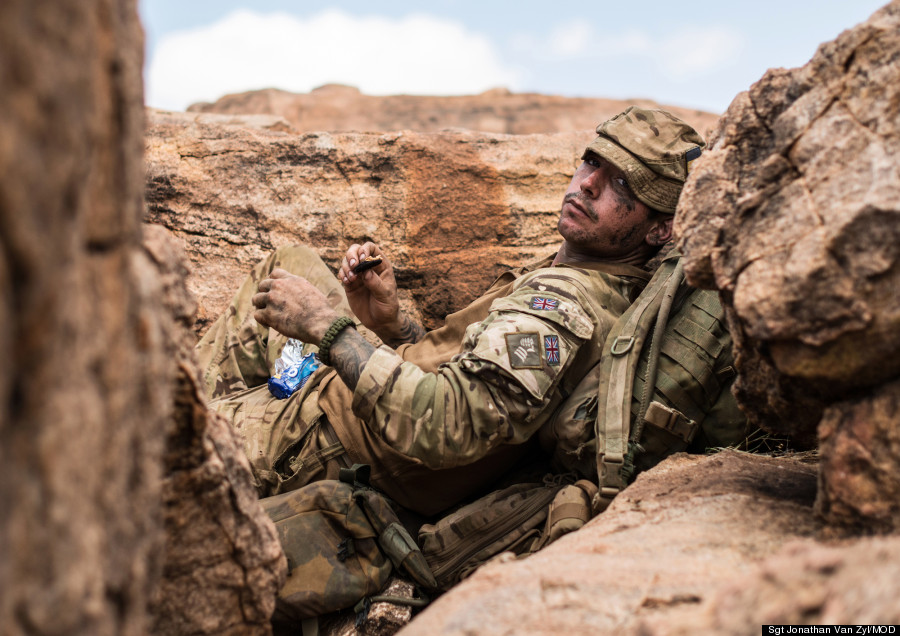 Winner Amateur Portrait - 'Rocky Slumber' by Sgt Jonathan Van Zyl, 1 PWRR based in Paderborn. Picture shows Pte Ballan from FSG (Fire Support Group), Support Company (Y-Company), 1st Battalion the Princes of Wales's Royal Regiment in Kenya ( EX Askari Thunder VI) on the defence phase. Taking a break and getting something to eat (oreo's).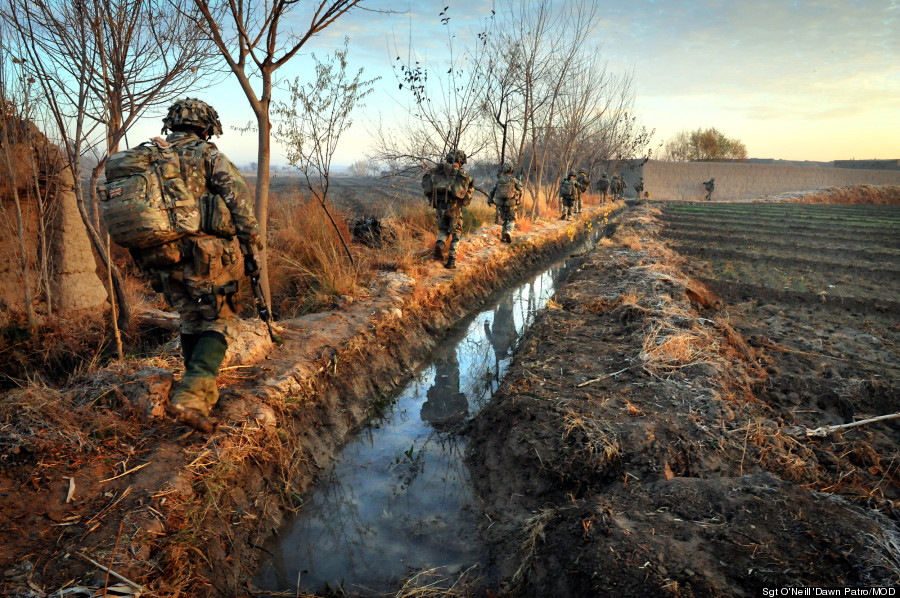 Professional Image Runner-Up Sgt O'Neill - deploying repeatedly on the ground in the lower Nahr-E-Sahraj district as part of Operation QALB 11, the soldiers of 2 Platoon, Corrunna Company (Coy), 1 LANCS kept up the pressure of patrolling onto insurgent held ground. Letting their Afghan allies, the Afghan Uniformed Police (AUP), lead the way, they supported and advised to take the emphasis off the building of a new bridge in a spot where the Taliban had previously destroyed an old one.
The top prize this year goes to Coporal Jamie Peters, RLC, for his portfolio of images from six months in Afghanistan, showing how much has progressed in Afghanistan, from friendly sporting fixtures with Afghan Army counterparts to relaxed interactions with locals.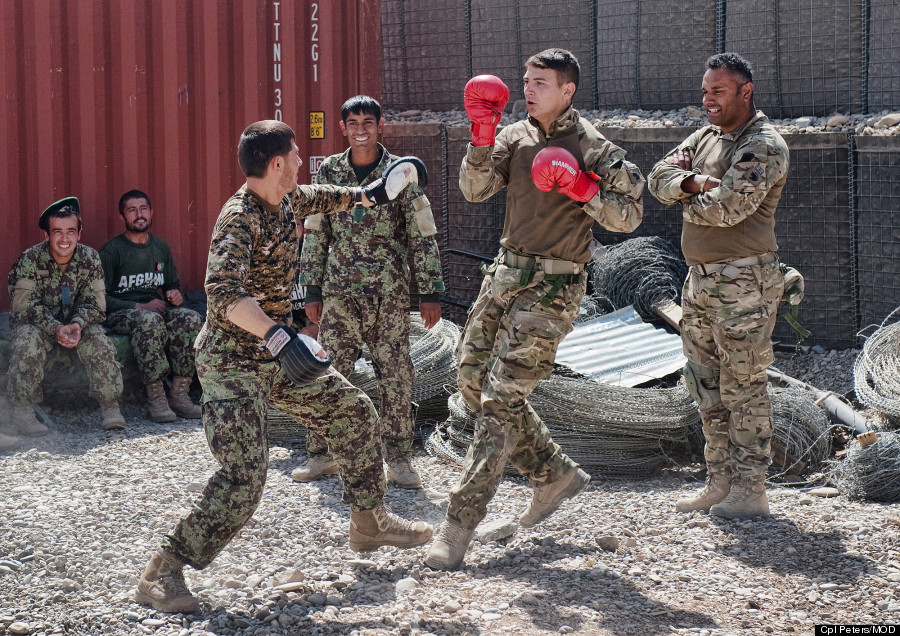 Professional Portfolio Winner Cpl Peters - Soldiers from 1SCOTS bonding with their Afghan brothers at one of the checkpoints they visit regularly.
Cpl Peters said: "Being on the Combat Camera Team I was able to see so much of the work that British troops do in Afghanistan from patrols and operations in Helmand to the Officer Academy in Kabul.
"Everywhere we went there was a story to tell, from the experiences of the private soldiers right up to the HQ level of planning and executing the missions."
Winning images and runners-up will be on display at the National Army Museum, London, until 22 October.
Flick through more pictures from the Army Photographic Competition 2013: