Lady Gaga has revealed the tracklist for her forthcoming album 'ARTPOP'.
The singer unveiled the 15 songs in order on Twitter, in a series of posts she retweeted from fans.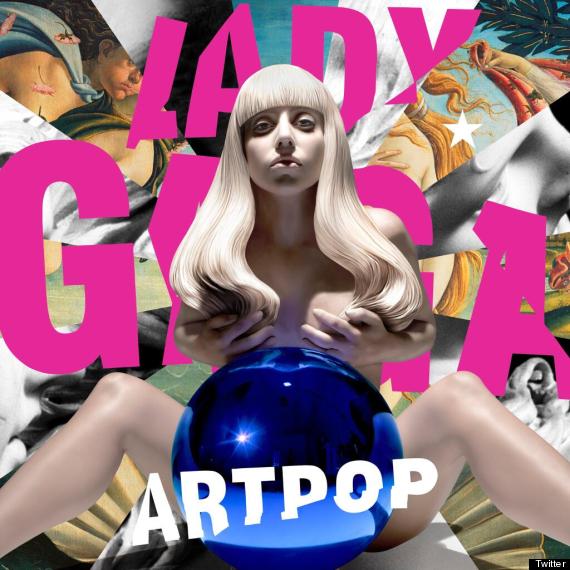 The artwork for Lady Gaga's 'ARTPOP'
The album - her third - features lead single 'Applause' and six other tracks she previewed at her iTunes Festival gig last month. However, it appears that the ballad 'I Wanna Be With You' has been dropped from the collection.
The tracklist in full:
1. 'Aura'
2. 'Venus'
3. 'G.U.Y.'
4. 'Sexxx Dreams'
5. 'Jewels N' Drugs' (ft. T.I., Too $hort, and Twista)
6. 'MANiCURE'
7. 'Do What U Want' (ft. R. Kelly)
8. 'ARTPOP'
9. 'Swine'
10. 'Donatella'
11. 'Fashion!'
12. 'Mary Jane Holland'
13. 'Dope'
14. 'Gypsy'
15. 'Applause'
Gaga admitted the tracklist was late because she couldn't decide on which song would take the twelfth spot on the album.
"Tracklist is late because 2 songs are cockfighting for the #12 spot. I'll let u know which cock wins at 9pm tonight :) get out the champagne," she tweeted.
She later added: "No matter what I create only 3 artifacts will remain in the vault when I'm gone 1. the music 2. The album cover 3. any contributions of good".
Gaga has also unveiled a lyric video for 'Aura', which acts as the soundtrack to the film 'Machete Kills', in which the singer plays La Chameleon, alongside Danny Trejo, Mel Gibson, Demián Bichir and Michelle Rodriguez.
However, it is not thought the song will serve as Gaga's next official single.
WATCH the 'Aura' lyric video below...
LIKE US ON FACEBOOK | FOLLOW US ON TWITTER