The current Miss Universe has landed herself in trouble with the Indian authorities after a photoshoot in front of the Taj Mahal.
A police complaint has been lodged against Olivia Culpo, claiming the high heels she was wearing violated strict product placement restrictions.
The 21-year-old, who visited the ancient monument wearing a long peach-coloured dress, was accused of an "insult" by its caretaker.
TOP NEWS TODAY
Tropical Ecosystems And Economies Will Be Devastated 'Within Our Generation
Briton, Lynne Spalding, Found Dead In San Francisco Hospital Stairwell
Drunk Passenger Strips Naked At Manchester Airport, Gets Tasered (VIDEO)
Gözde Kansu, Turkish TV Presenter, Fired For Wearing Low-Cut Top
Madeleine McCann Possible Suspect E-Fit 'To Be Released By Police
The AFP news agency reported a police spokesman saying: "We have registered a case against Ms Culpo and her team members after receiving a complaint."
The complaint is believed to have come from the Archeological Survey of India.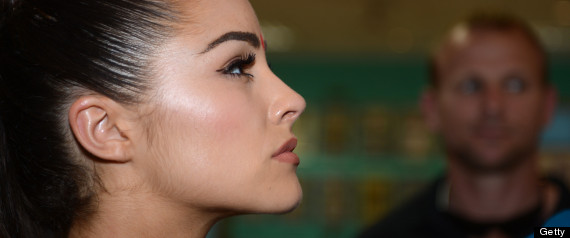 Culpo posed in heels outside the Taj Mahal
American-born Culpo visited the Tak Mahal as part of a 10-day tour of India.
According to the Hindustan Times, "any branding or publicity on the Taj premises is prohibited.
"Questions are also being raised on how a bag full of sandals was taken inside, as there are strict restrictions on items inside the Taj premises."