She might have missed out on a place in the 'X Factor' live shows on three separate occasions - but all is not lost for Scottish singer Jade Richards after she bagged herself a record deal.
Take that Cowell!
Just days after viewers saw the 23-year-old get the boot from judges' houses for the second time, Jade signed on the dotted line with Glasgow-based record label, The Boombox.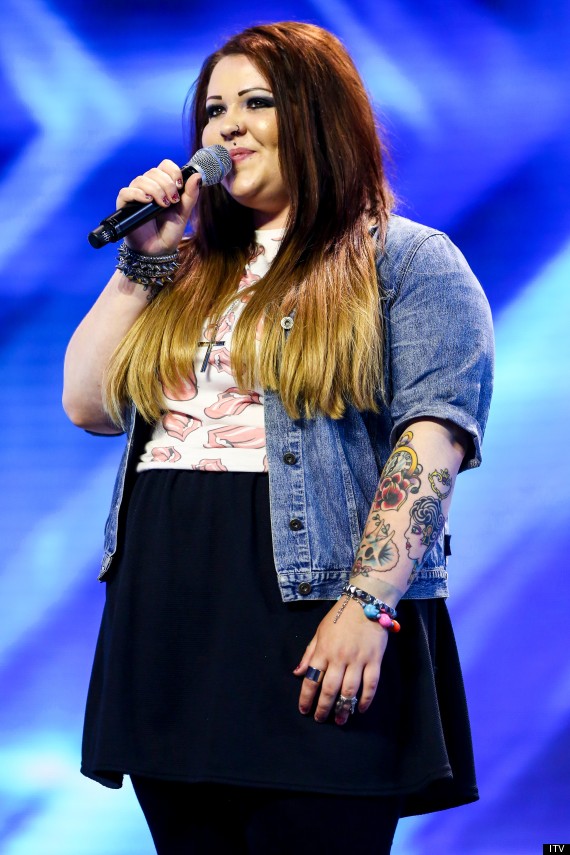 Jade Richards
And it sounds like Jade isn't wasting anytime getting started either as she's already started recording her debut album.
She told the Evening Telegraph: "That just shows what a great platform it is to be discovered.
"It was really nice for somebody to take an interest in my music, and we are starting on the album as soon as possible."
The label's boss John McLaughlin added: "I wanted to work with her because I've seen her sing and met her a few times in the last couple of years, and we get on really well.
"We are going to get an album recorded and give her a proper chance to get things going."
Jade first reached judges' houses in 2011 but failed to get any further despite being tipped as an early frontrunner.
She also got as far as boot camp in 2012 and then returned again this year where she once again got as far as judges' houses but lost out to Abi Alton, Hannah Barrett and Tamera Foster.
LIKE US ON FACEBOOK | FOLLOW US ON TWITTER
MORE 'X FACTOR'