Television adverts starring a pair of male puppets called "plug" and "socket" have instigated a debate about gay pride in Israel.
The puppets, named Sheka and Teka in Hebrew, have appeared in ads for the state-owned Israel Electric Corp for more than a decade.
Now, the arrival of a baby puppet in the Israeli adverts has raised fresh questions about the sexual orientation of the puppets. Sheka and Teka, 'plug' and 'socket', with their new baby
Much like the rumours surrounding Sesame Street's Bert and Ernie, Israelis have long speculated whether the puppets might be gay.
Many lauded the endearing cover art, with some calling the depiction of the fictitious duo "adorable," "fantastic," "amazing," and "moving."
But some netizens - on both sides of the same-sex marriage debate - slammed the magazine for sexualising the children's show and its characters, while others have called the cover art "demeaning" and "crass."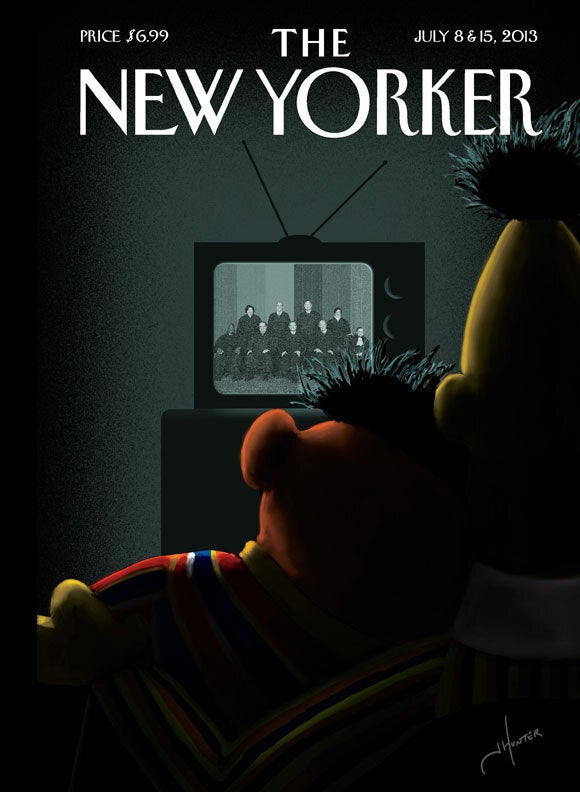 The magazine's cover, titled "Bert and Ernie's Moment Of Joy"
"They represent the concerned Israeli, who is really worried about the air quality he is breathing and the environment he lives in. The baby that was born now represents the next generation," said Oren Helman, a senior vice president who is behind the commercial.