A gay rights rally in St Petersburg has ended in ugly scuffles after several dozen protesters clashed with 200 religious activists.
More than 60 people, from both sides, were detained by police after they were forced to intervene, Russian news agencies reported.
Conservative activists joined hands for hymns and prayers as gay rights protesters marched past.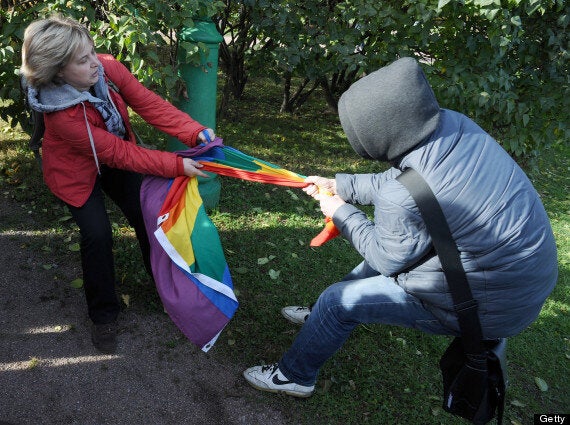 A gay rights activist fights for her rainbow flag against an anti-gay protester during a gay pride event in Saint Petersburg
The rally was sanctioned by the city of St Petersburg, despite the controversial law, passed in June, that curtails "gay propaganda"
Russian President Vladimir Putin has signed a decree banning demonstrations and rallies for two and a half months around the Winter Olympic Games in Sochi next year, thought to be targets for demonstrators.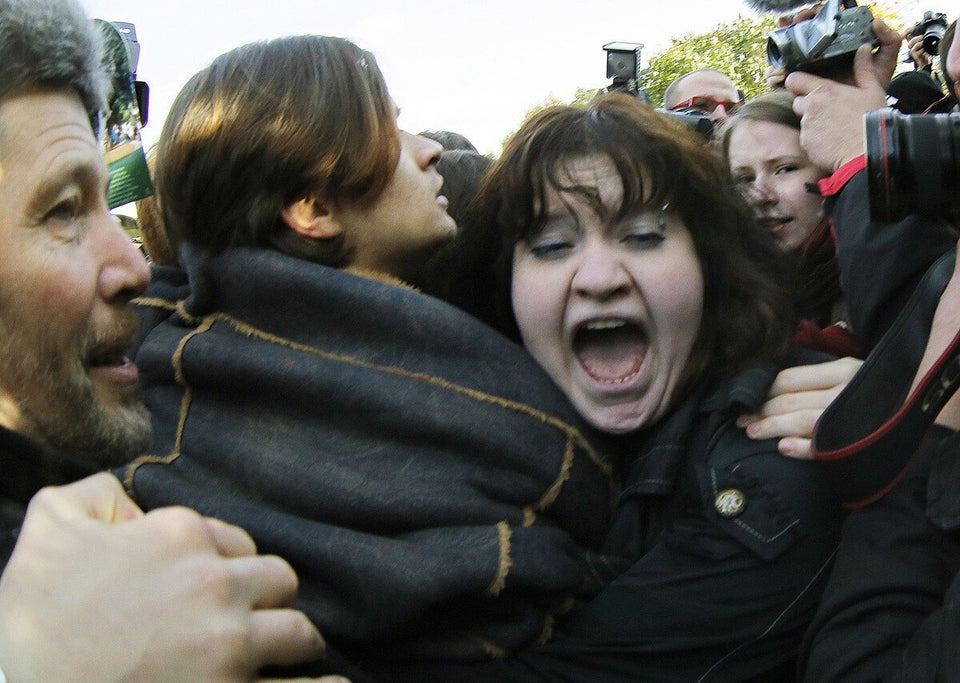 LGBT Rally in St Petersburg
Popular in the Community