'Titanic' fans will presumably remember the almost erotic sight of Jack putting his lovely Rose to canvas, but it turns out that wasn't the only brush hard at work during the production of the world's most popular film.
For it turns out Billy Zane, who played Rose's dastardly fiancé Cal Hockley in the blockbuster, was also discovering his own passion for paint, and embarking on a hobby that has now become a profession.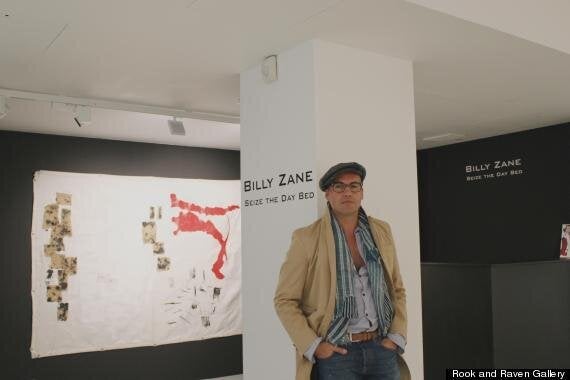 Billy Zane - how a hobby became a passion, became a way of living...
"We were filming in Mexico for seven months, shooting at night often, so you had to take advantage of the daylight," Zane remembers now. "I was inspired by some debris on the shore. I would collect them and start to paint them, and my house became a studio. I wouldn't bring traditional art with me, so I ended up using garden centres and other resources, even boat paint - fittingly."
Zane isn't the first actor to find the pleasures of the brush. Why does he think so many, from Tony Curtis, Anthony Quinn to Michael Douglas and Marilyn Manson, enjoy the canvas?
"It's an antidote to art by committee," Zane rolls off his tongue. "It's singular expression. Plus we have a lot of down time, and the privilege of travel and cultural influences, as well as the light around the planet, everything the life of a film actor affords."
Thus a hobby became a passion, is now a profession, with an exhibition that has made its way from LA to London, called.... Seize the Day Bed. Please explain, Mr Zane...
"It's about urgent relaxation," he offers patiently. "It's a curious philosophy of juxtaposition. For me the act of painting provides relaxation and meditation for me, even when I'm painting hard on the floor, which the title summed up."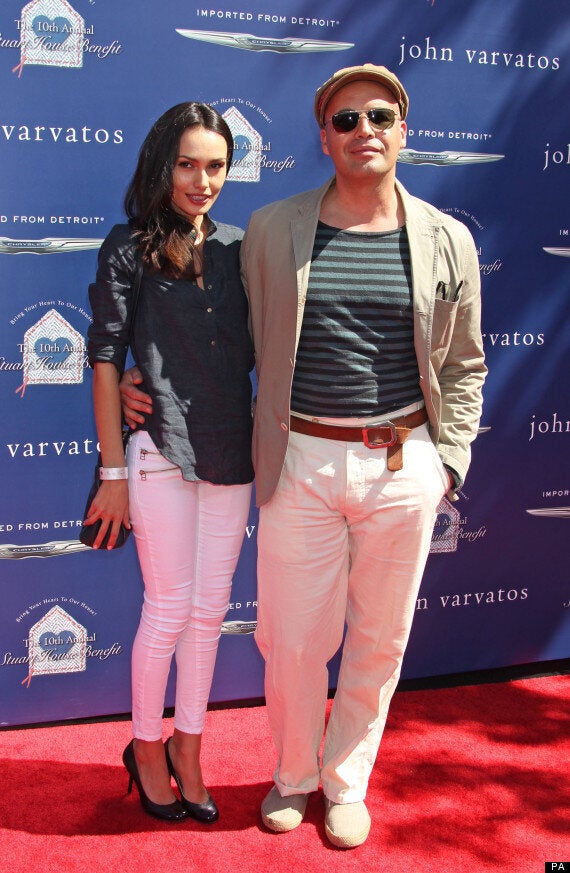 Billy Zane with fiancee Candice Neil
It sounds a long way from a red carpet with Kelly Brook on his arm. Zane is now engaged to model Candice Neill, and the proud father of cute-as-a-button toddler Ava - "she joins me in the painting. I strive to her level of freedom" - with another one on the way.
So it seems art and family are where it's all at for this charming fellow, with what he calls "sporadic forays into acting". So how would he feel, for example, if in 10 years time, he were to be known as Billy Zane the artist who used to appear in films?
"I'd be happy for that to happen in ten minutes," he beams.
'Seize the Day Bed' is at the Rook and Raven Gallery in Rathbone Place, London W1. More information here.