The Scot, who won nearly 40 trophies in 26-and-a-half-years with United, was present for the unveiling on Monday morning and posed beside the new road sign.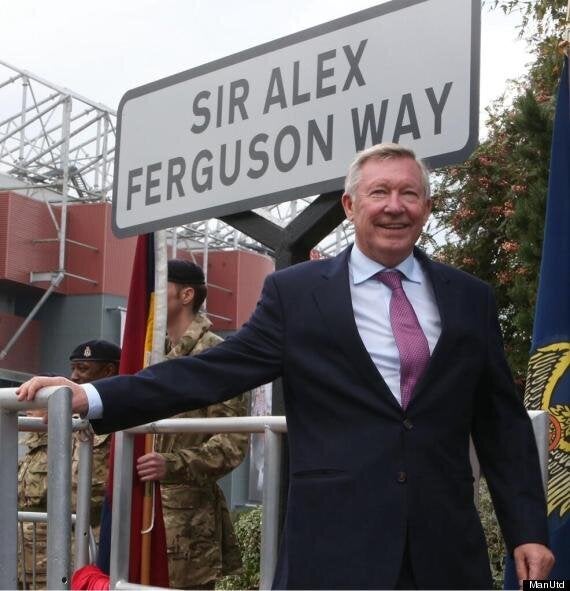 Previously named Water's Reach, the renamed road is adjacent to Sir Matt Busby Way, as Ferguson becomes the second managerial great to be honoured in Trafford.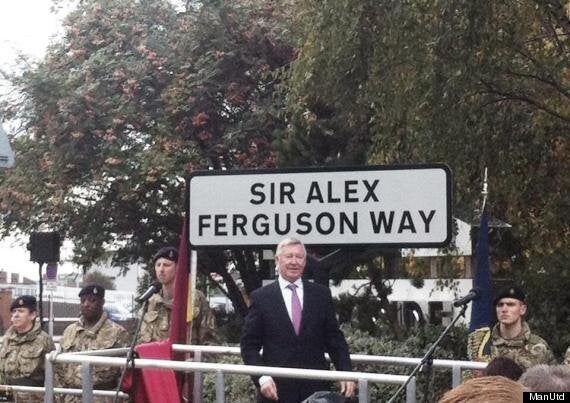 Sir Alex said: "I am delighted to accept this honour from Trafford Council. When I arrived at Old Trafford in 1986 I had little idea of the journey that awaited me. Over quarter of a century later, to receive the Freedom of the Borough of Trafford, and to have a part of Trafford carrying my name, is truly humbling."
The Honorary Freedom is the highest honour which the council can bestow. Under Section 249 of the Local Government Act 1972 borough councils may admit as Honorary Freemen of the Borough "persons of distinction and persons who have, in the opinion of the Council, rendered eminent services to the Borough".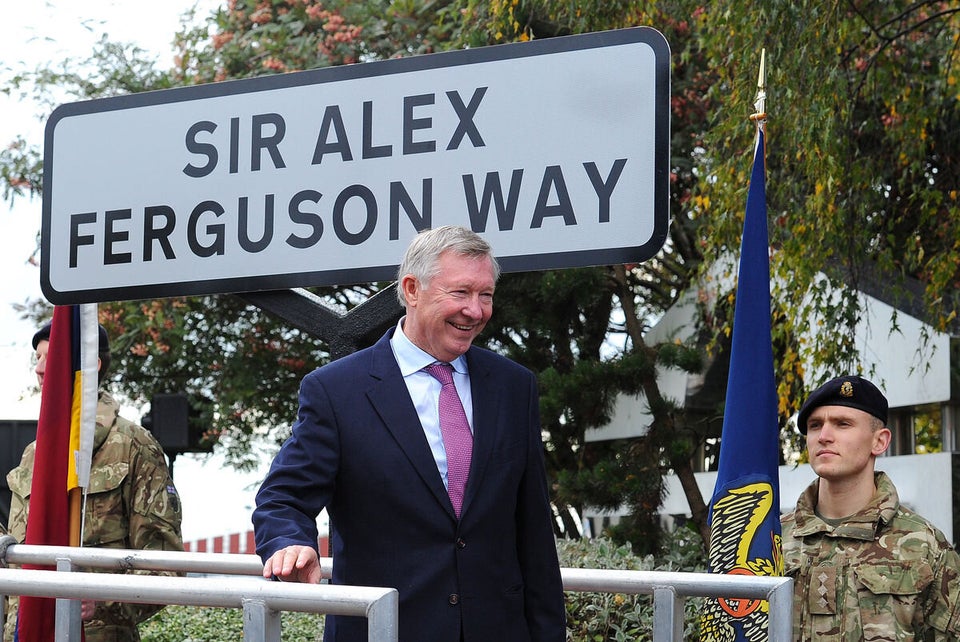 Fergie's unveiling
Councillor Matt Colledge, leader of the council, said: "Sir Alex has contributed significantly to Trafford over a sustained period of time through his strong leadership of the Manchester United team and it was felt that the Honorary Freeman title and the renaming of the street was a fitting tribute to him.
"Football contributes significantly to the borough through the large number of visitors it attracts and jobs it creates.
"It has been through the success of the team that the club has grown in strength over the years, becoming one of the world's most successful and renowned clubs."